What makes call centers in the Philippines stand out from the rest?
Logistical Advantages: Location and Cost

Diverse Cultural Heritage and Influence

Filipino-brand Hospitality and Patience

Focus on Employee Welfare
Working in a Philippine Call center has always been something to be proud of, especially because the Philippines is the country that is leading the BPO industry around the world. Ask anyone that understands the BPO sector and you'll find out that it is a very fulfilling kind of work.
In recent years, many foreign and local investors have continually looked at the Philippines for opportunities to build call centers. They know that investing in the Philippine call center industry will be a great choice.
Here are four reasons why Philippine call centers stand above the rest:
Logistical Advantages: Location and Cost
As with any business, there are many logistic factors to consider especially in the planning stages, although one might think that when it comes to call center offices, it doesn't seem as important. On the contrary, it is very important for call centers to be in a location where it can be accessed by as many people as possible.
For investors and business owners, it is important to note that operating costs in the Philippines are relatively low as compared to other countries. This will provide many expansion opportunities which will lead businesses towards further success. 
Diverse Cultural Heritage and Influence
Most call centers in the country use English in all their transactions. Luckily, the language can easily be learned. Cultural knowledge, however, takes a little more effort. You can be extremely fluent in English and yet have a hard time understanding a client because of how different your cultural point of view is.
The Philippines can be considered as a melting pot—a place where cultures mix and viewpoints get merged. This gives call centers an unprecedented advantage of being open when it comes to differences in culture.
Thanks to the past of the Philippines, most Filipinos today have at least a fair bit of knowledge about America, Spain, Japan, and most others who have had an impact on our history.
Overall, the Filipino people are highly educated and informed—particularly about cultural backgrounds—and make for some of the most understanding call center agents that companies could ask for.
Filipino-brand Hospitality and Patience
Even with all the outside influences that have affected Filipino culture, the roots are still there. Filipinos are considered to be one of the happiest and most hospitable people in the world. No matter the adversity, most would face it with a smile on their face.
This is the same with most call centers in the Philippines for every transaction, no matter how smooth or how rough it goes, Most call center agents would be consistent in being hospitable to their clients—making them some of the best when it comes to customer-centric services.
The Filipinos are a respectful people and it always shows in almost everything that they do. The shift to a more customer-centric approach in all aspects of commerce also dictated just how perfect Filipinos are for the job.
Focus on Employee Welfare
Lastly, one of the common things that the best call centers in the Philippines have in common is that they value employee welfare above all. The best of the BPO industry know how difficult it is to work as one, particularly those who work the graveyard shift or rough long hours. With that in mind, many BPO companies make it a priority for them to always take care of their employees.
The employees are what makes a BPO company function, so when they fail, everything else does. That is why BPO countries have high salaries and generous benefits—all for the sake of taking care of their employees.
Key Takeaway
Call centers in the Philippines are one of the most feasible job opportunities for anyone that's up for the challenge. It is also one of the better options when it comes to investments. The Philippine BPO industry is still as big as ever and it only continues to grow as time goes on.
The BPO Industry in the Philippines has greatly helped the economy over the years—and if it continues to perform how it does, then it will further cement its title as the #1 BPO industry in the world.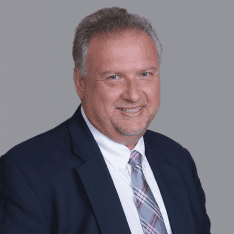 Co-CEO & CCO
US: 866-201-3370
AU: 1800-370-551
UK: 808-178-0977
j.maczynski@piton-global.com
Are you looking for an onshore, nearhsore, or offshore outsourcing solution? Don't know where to start? I am always happy to help.
Let's chat!
Best,
John.
Success in outsourcing isn't a matter of chance, but rather the result of a meticulously defined process, a formula that Fortune 500 companies have diligently honed over time. This rigor is a significant factor in the rarity of failures within these industry titans' outsourced programs.
Having spent over two decades partnering with and delivering Business Process Outsourcing (BPO) solutions to Fortune 500 clients, John possesses an in-depth understanding of this intricate process. His comprehensive approach incorporates an exhaustive assessment of outsourcing requirements, precise vendor sourcing, and a robust program management strategy.