What recruitment strategies can Philippine call centers employ in order to hire the best call center agents?
Utilize all kinds of media for recruitment.
Personally contact the best candidates.
Host a business open-house event.

Arrange group interactions with prospects.
One of the toughest things that a Philippine call center has to face is the agent turnover or attrition rate. On average, these companies have to deal with 30% to 60% turnover/attrition annually. Employees, especially those in entry-level positions, sometime don't even last a single year.
These occurrences aren't really new to the industry. Fact is, it's very common for them, which is why they hire people all year round and have minimal requirements. They need someone to fill up vacancies even if it means they're going to leave in less than a year. While constant hiring is a great solution, it does dig into the company's revenue – the process of hiring and training new employees isn't cheap after all.
Philippine call centers need to find a better way to get quality recruits.  The goal is to find prospects that are not just looking to stay temporarily and actually want to thrive in the industry; ones that will give back to the company as much as it has given to him/her. Admittedly, these people are hard to find, but if you employ the strategies written below, then you should be able to find them much easier!

Utilize All Kinds of Media for Recruitment
Word of mouth, online job postings, social media advertisements – these are the strategies that every employer in every industry uses to reach their prospects. Although effective enough, they don't make your company stand out. To job hunters, you're just like any other call center in the Philippines which means you're more likely to attract regular employees.
In order to differentiate yourself from other call centers and entice the best of the best, try to make use of other kinds of media as well. Videos and podcasts, for example, are rarely utilized by employers, but they're much more useful than traditional media. Using these two media should allow you to describe the job position and the company in a very detailed, not to mention creative, manner.
If these aren't enough and you want to reach more and more people, then considering attending job fairs and other events. Depending on your target prospects, you can attend functions for freelancers or BPO experts, where you can meet professionals who have a true passion for what they do.

Personally Contact the Best Candidates
Even if you post on every job site and advertise vacancies on every platform imaginable, your efforts may still fall short. They still won't be able to reach promising candidates that you want in your organization. So, what do you do when the best isn't coming to you? Simple – you approach them!
This is where social networking sites such as LinkedIn or Kalibrr become useful. These sites are filled with applicant profiles that you can easily filter to find people fit for the job. You're going to have to skim a dozen or so profiles, but it'll all be worth it when you find the right people.
Once you do, don't hesitate to contact them even if they may not be looking for a job. Reaching out to them personally really shows that you want them for the job, and they may be inclined to join you if you can make you pitch convincing and persuasive.
Host a Business Open-House Event
Another way to attract applicants, particularly the short-listed ones that rarely turn up when invited for interviews, is to launch an open-house event. Implementing this as part of your recruitment process allows you to interact with prospects more closely and comfortably. Although it is still a business event, they'll be more relaxed and conversations will be more casual, allowing you to get to know them more.
Moreover, you can also use this as an opportunity to show them what your company has to offer. Give them a tour of the place and showcase your interiors and facilities. You should also let them know what it means to get the job – the daily tasks, activities, and responsibilities they will shoulder.
If the open house drives them away for some reason, don't think of it as a loss. Instead, think of it as filtering the people who aren't fit for the job. In the end, you gain not having to spend any more time, money, and energy in pursuing those people
Arrange Group Interactions with Prospects
The right skills and knowledge aren't enough to guarantee that a candidate will be a great fit, s/he also needs to have the right attitude and behavior. S/he needs to be able to fit in with your existing team otherwise it'll be inevitable.
Employers don't really test this out during the recruitment process since it's hard to gauge an employee's adaptability in one day. However, there is a way to see a glimpse of this particular skill and that is through arranging group interactions with prospective and existing employees. It can be anything from a brainstorming meeting, Q&A sessions or a simple lunch or dinner out.
It may be a little challenging for your applicants but anyone who's determined to join your team should be ready to take it on. This strategy should give you an idea of how an applicant will perform as part of your team.
Key Takeaway
A Philippine call center has an incredibly large pool of prospects and candidates – all of which are qualified for the job. Despite that, you shouldn't pick out just anyone from your resources. One wrong recruitment can lead to millions wasted and that doesn't bode well for the company.
You have to be able to hire the best of the best – ones that will be dedicated and loyal to you and your brand for years to come. People who you can train to climb up the corporate ladder and serve your company well.
Selecting applicants is definitely no walk in the park, but it can be made easier if you just employ the strategies we listed here!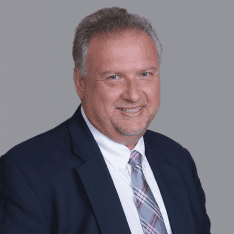 Co-CEO & CCO
US: 866-201-3370
AU: 1800-370-551
UK: 808-178-0977
j.maczynski@piton-global.com
Are you looking for an onshore, nearhsore, or offshore outsourcing solution? Don't know where to start? I am always happy to help.
Let's chat!
Best,
John.
Success in outsourcing isn't a matter of chance, but rather the result of a meticulously defined process, a formula that Fortune 500 companies have diligently honed over time. This rigor is a significant factor in the rarity of failures within these industry titans' outsourced programs.
Having spent over two decades partnering with and delivering Business Process Outsourcing (BPO) solutions to Fortune 500 clients, John possesses an in-depth understanding of this intricate process. His comprehensive approach incorporates an exhaustive assessment of outsourcing requirements, precise vendor sourcing, and a robust program management strategy.