What are some important tips for people starting a career at a call center in the Philippines?
Always be ready to learn.
Learn how to be flexible.
Never stop asking questions.
Fear nothing and try everything.
The BPO industry will continue to be fruitful for years to come. The sector is steadily flourishing as more companies establish subsidiaries in the Philippines. Prospects want to get employed in a call center in the Philippines.
There are many reasons behind a person's desire to be part of such a company. For the most part, the pay is usually more than twice the average wage. Benefits are also given along with additional monetary rewards for those who exceed expectations. Not much is required from applicants either. Although standards have increased nowadays, anyone who finished any four-year course is qualified to get a job at these companies.
However, all this definitely comes with their fair share of disadvantages – with the biggest one having to work the night shift. It's definitely not all daisies and roses. A lot of mental and physical preparation has to happen before one can fully get used to the life of an agent. For those who have decided to enter this industry, here are some tips for starting a career at a call center in the Philippines:
Always Be Ready to Learn
Like with any new job, it's easy to feel overwhelmed, apprehensive and intimidated in the beginning. Most of us feel this way because of the fear that we won't be able to do the job well, or at all. We're telling you now that there is no need to have such thoughts. Your supervisors won't throw you into the deep end on your very first day.
You will undergo a lot of training and receive numerous lessons that will help you understand the job and how to do it well. During this time, act like a sponge and soak everything up. These lessons are invaluable and will serve a great purpose further in your career.
Even after these initial training sessions, there will still be more opportunities to learn, so you should always be ready. Whether it's from a superior or a subordinate, there are lessons to be learned every day. Most of the time, they're related to the job, but there are instances that they won't be. Either way, appreciate both for they will help you excel not only in the field but in life as well.
Learn How to Be Flexible
When working at a call center, or anywhere else for that matter, you will be asked to do tasks that go beyond the original job description. It is an inevitable thing that no one can escape from.
When this happens, take it as an opportunity to grow and learn. Don't easily dismiss the challenge and face it with confidence. The task being out of your comfort zone isn't a reason to turn it down but one that should push you to do it. After all, the greater the challenge, the greater the growth.
You also don't have to worry so much about failing as there will be people behind you and supporting you along the way.
Never Stop Asking Questions
In our day and age, people – most especially adults – are often shamed for asking questions because it makes them seem foolish and uneducated. However, the truth is that successful and smart people often ask the most questions.
If there is something you are curious about or something you don't know how to do, don't hesitate to ask your superiors or peers about it. There is always someone ready, willing, and able to answer your question, so you shouldn't find it hard to get the right answers. Some will even offer extra advice that you'll find useful one way or another.
Trust us when we say that asking questions will not make you look unintelligent. If anything, people will see how eager you are to learn and appreciate that you are trying to widen your knowledge.
Fear Nothing and Try Everything
Fear is the number one thing that holds back every new employee – fear of failing, fear of not living up to expectations, fear of not doing the job well, and fear of being humiliated for doing all this. This kind of fear is baseless and should be disposed of for it only holds you back.
No one will shame you for stumbling along the way, and no one will judge you for everything you do. People are way too busy and focused on their own lives for that. So, head to the office without a single ounce of fear but a lot of confidence.
Introduce yourself to your peers, take on jobs even if they are outside the job description, and don't be afraid to fail. Doing this will allow you to adjust to your role quicker and will also make you stand out from your peers.
Key Takeaway
Starting a career at a call center in the Philippines isn't that different from starting a career in any other industry. You should be ready to learn, to go outside of your comfort zone and handle tasks beyond your normal work, to ask questions when everyone else is afraid to, and to replace your fears with confidence, and to believe in yourself. Once you take these tips to heart, you can guarantee that you'll be climbing up that corporate ladder faster than anyone else!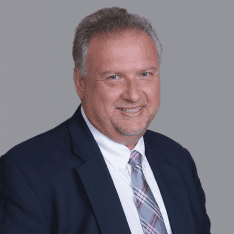 Co-CEO & CCO
US: 866-201-3370
AU: 1800-370-551
UK: 808-178-0977
j.maczynski@piton-global.com
Are you looking for an onshore, nearhsore, or offshore outsourcing solution? Don't know where to start? I am always happy to help.
Let's chat!
Best,
John.
Success in outsourcing isn't a matter of chance, but rather the result of a meticulously defined process, a formula that Fortune 500 companies have diligently honed over time. This rigor is a significant factor in the rarity of failures within these industry titans' outsourced programs.
Having spent over two decades partnering with and delivering Business Process Outsourcing (BPO) solutions to Fortune 500 clients, John possesses an in-depth understanding of this intricate process. His comprehensive approach incorporates an exhaustive assessment of outsourcing requirements, precise vendor sourcing, and a robust program management strategy.