What are the indicators that Philippine call centers are on their way to becoming better than ever before?
Embracing automation as part of the business process
Increase in middle- to high-skilled jobs
Adoption of artificial intelligence
Improvement of customer service journey and brand voice
Even after a slowdown in its economic growth during 2017, the Philippines has still maintained its title as the fastest-growing among the developing countries in the Southeast Asian region. This is largely thanks to the large contributions that the BPO industry in the country receives. Careers in call centers in the Philippines are still one of the most sought-after and highest-paying jobs available — and as long as it is on the rise, so is the economy of the country.
It is expected that the growth of the Philippine BPO industry will reach a point of stagnation soon. However, the industry has already prepared itself and planned ways in which they can initiate a higher rate of growth instead of what has already been predicted.
In line with the many scrutinizing eyes of those within the industry, the call center industry in the Philippines can go only further higher through collaborations with the government and other like businesses. And once you find that these four points are present in multiple call centers all over the country, then it means that they will continue their growth for the next years to come.
Embracing Automation as Part of the Business Process
As time passes by, more and more new technology becomes available for businesses to use. And the one that perhaps will make a major impact on the BPO industry down the line is automation. The robotic process of automation is being used in many industries today. But when it comes to BPOs, they will mostly be used to execute bottom-of-the-pyramid work (i.e. most jobs that are redundant in nature).
The use of automation will result in an increase in cost savings since a company will spend less on the maintenance of these systems as opposed to hiring a full-time employee. And unlike human employees, automated systems will be able to consistently do their work quickly and efficiently. In other words, automation will ultimately increase productivity while reducing the expenses of a company.
The hard part about embracing automation only happens during the initial transition of applying it in the business. True, it may cause people to lose their jobs, but it also creates better opportunities for the ones that remain.
Increase in Middle to High Skilled Jobs
Following up on the previous point, automation will replace the people who do most of the redundant jobs in the BPO industry. However, it will also open up many other opportunities such as middle- to high-skilled jobs.
For those who are scared of losing their job in a BPO industry, you shouldn't worry one bit! That's because in countries like the Philippines, call centers that are planning to make use of automation have already collaborated with the government and other employee training services to upgrade their employees' skills. This ensures that skilled employees are the ones that would get these new jobs first when the time comes.
Adoption of Artificial Intelligence
As it goes, artificial intelligence is something that, when left unaccounted for, will become a huge threat to the BPO industry as a whole. In its current state, it can only be used to do menial, repetitive work. But as the technology gets more and more sophisticated, it is only a matter of time before AI will be powerful enough to do some of the more complex work that BPOs pride themselves on.
There are three things that the Philippine BPO industry can do in the face of rising AI: They could go along with it and include AI in their package of services, which will entail laying off many of their employees. They could transition from basic services to high-end, more advanced operations that require complex levels of creativity and analytical thinking. And lastly, they could develop a way in which they will integrate AI into their business but not as a replacement for the desk jobs of their employees.
In the end, the choice is all up to the individual BPO companies.
Improvement of Customer Service Journey and Brand Voice
Stepping away from AI and automation, improving a customer's journey and your own company's brand voice is one of the most visible indicators that a BPO company is very particular with how they treat their clients.
In the BPO industry, almost every business process is done on a screen or on the phone. This is why it's very important that customer service representatives should be able to embody their company's brand voice and guide their customers as effectively as possible through their customer service journey.
When done effectively, this will leave a mark on each and every customer that they work with!
Key Takeaway
The Philippine BPO industry is under constant threat due to the rise of automation and AI. But amidst all these, it will continue to thrive and grow—and once these indicators become more visible, it will be more evident that the Philippine BPO industry will continue its rise!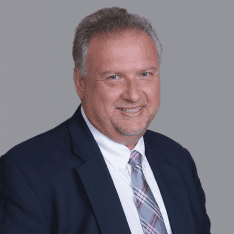 Co-CEO & CCO
US: 866-201-3370
AU: 1800-370-551
UK: 808-178-0977
j.maczynski@piton-global.com
Are you looking for an onshore, nearhsore, or offshore outsourcing solution? Don't know where to start? I am always happy to help.
Let's chat!
Best Regards,
John
Success in outsourcing isn't a matter of chance, but rather the result of a meticulously defined process, a formula that Fortune 500 companies have diligently honed over time. This rigor is a significant factor in the rarity of failures within these industry titans' outsourced programs.
Having spent over two decades partnering with and delivering Business Process Outsourcing (BPO) solutions to Fortune 500 clients, John possesses an in-depth understanding of this intricate process. His comprehensive approach incorporates an exhaustive assessment of outsourcing requirements, precise vendor sourcing, and a robust program management strategy.