Improve Customer Services by Taking a Look at Philippine Call Centers
What traits of Philippine call centers should you look at to improve your customer service efforts?
A focus on employee experience
An almost immaculate work environment
Immersive employee engagement
Long-standing Filipino culture
For the longest time now, the Philippines has been considered the BPO capital of the world. In fact, Philippine call centers stand out so much that they have become a great standard for success! It is and will always be a legitimate option for anyone looking for a stable career.
Call centers in the Philippines have also established themselves as some of the most outstanding companies when it comes to customer service. Many foreign businesses prefer the services that the Philippine BPO industry offer because of their amazing rapport with clients.
With that being said, you might be thinking, "Is the Philippine BPO industry really that good?" with which the answer is yes! Philippine call centers excel in many areas of their industry because of the years of improvement and innovation that they have done. Here are some of their secrets:
Focus on Employee Experience
Employee wellness is considered one of the main reasons why companies tend to become more efficient in their work. The happier your employees are, the happier their customers are going to be. In fact, studies show that anything that happens within your company has a direct impact on your customers! This made it clear that focusing on your employees will ultimately improve your relationships with your customers.
In the Philippines, call centers have always invested heavily in their employees. They have designed multiple programs that have helped them manage their stress and workload. Some of the very best call centers also have facilities such as sleeping quarters, game rooms, and even gyms to add variety in their otherwise monotonous work. There are even companies that heavily encourage the use of their vacation leaves and provide guides for healthier lifestyles to their employees!
Philippine call centers see the value of compensating and providing their employees with the very best they can in order to keep them happy.
An Almost Immaculate Work Environment
A good working environment is essential for any company that is aiming to have a productive workforce. Philippine call centers, however, take this one step further. Not only do they provide extra facilities that add vibrancy to the workplace,  but they also promote camaraderie among everything that they do.
Everything starts with management. In the Philippines, call centers encourage their upper ranks to become leaders, not just managers and supervisors. They aim to have mutual respect between workers and their superiors. And with mutual respect comes a greater appreciation for the work and the company.
Incentives and a fair reward system are also present in some of the best call centers in the Philippines because each company values the hard work of their agents. The recognition that comes with performing to the best of your abilities is something that will motivate any employee.
Acknowledgments and rewards are not scarce in the Philippine BPO industry, and that's one of the things that make it special.
Immersive Employee Engagement
Employees shouldn't just see their work as their job. They should also feel the need to invest in it as a part of their career growth. Instead of simply letting employees do their own thing, call centers in the Philippines once again go the extra mile and create chances for their workers to integrate themselves more into the company.
This comes in the form of a large selection of team-building activities, outings, and festivities which are celebrated within the workplace. There are call centers that also show their employees have a say to some issues of the company; that they can input their opinions and suggestions concerning their work environment and even the call center in general.
Long-standing Filipino Culture
Last but definitely not the least, would be the cultural identity and innate traits that Filipinos have. Filipinos are highly respectable to their elders and have the desire to always help out whenever they can. All of these can significantly affect the interactions that Philippine call center agents have with their customers.
Filipinos are courteous enough when they are helping customers solve their problems. They make this possible by maintaining a great deal of hospitality and respect throughout the entire conversation. Being capable and culturally open-minded is also present in a Filipino employee.
It is a known fact that these qualities are the primary reasons why the Philippine BPO industry is preferred over other countries.
Key Takeaway
The Philippine BPO industry is number one for a reason. They are at the peak of customer service practices and protocols. If you're looking for something to base your customer service improvements on, one of the best places to look at would be Philippine Call Centers.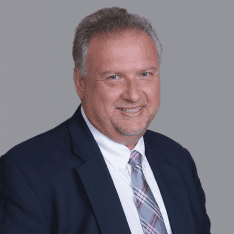 Co-CEO & CCO
US: 866-201-3370
AU: 1800-370-551
UK: 808-178-0977
j.maczynski@piton-global.com
Are you looking for an onshore, nearhsore, or offshore outsourcing solution? Don't know where to start? I am always happy to help.
Let's chat!
Best Regards,
John
Success in outsourcing isn't a matter of chance, but rather the result of a meticulously defined process, a formula that Fortune 500 companies have diligently honed over time. This rigor is a significant factor in the rarity of failures within these industry titans' outsourced programs.
Having spent over two decades partnering with and delivering Business Process Outsourcing (BPO) solutions to Fortune 500 clients, John possesses an in-depth understanding of this intricate process. His comprehensive approach incorporates an exhaustive assessment of outsourcing requirements, precise vendor sourcing, and a robust program management strategy.