PITON does calls for small and medium-sized businesses that require only a few seats (few staffers needed on-hand) to do their marketing or answer their calls.
On their behalf, PITON, your good and reliable BPO services provider here in the country, will provide these much needed services.
There are lots of BPO service providers in other countries that can serve the big name companies – but here at PITON, we would like to service the small and medium sectors that are essentially great enterprises too, that should not be neglected, nor downplayed because of their size.
PITON'S Offers & Benefits
We offer:
Call center outsourcing small and medium sectors
Call center services for small offices, or even home offices
Our capacity depends upon your needs. If you need only 5, 10 or 20 callers for you, we can provide this. If you need much more than that, we can also provide a larger capacity (more numerous callers) for your needs.
We provide our services to small, medium and large companies.
We can begin servicing your needs as soon as possible.
Your outsourcing can start with one person and when you are satisfied, we can add more people to your account, as needed.
We are available for inbound and outbound services.
Smooth Transitions
Our rules are very simple. PITON wants to make your transition to an offshore solutions provider to be as smooth as possible, with no heavy complications that may affect good relations with our clients and potential clients.
We use high quality broadband connections and toll free numbers from the UK, US and Canada. The customers of our clients call these numbers and those calls land at our office here in the Philippines.
Our BPO firm can provide staffers/callers (both male and female staff support) in concurrence with the time zones of the US, UK, Canada, and other countries.
PITON can also provided any help needed for the direct entry of marketing services, or any other official reports required by your enterprise.
Clients get complete daily and weekly reports transferred to their computers' database or through email, or in exclusive web servers for storage use of this type of data.
Focus on the 80%
Consider this: over eighty percent of consumers purchase decisions are influenced by prompt and accurate handling of calls by call centers. Once a customer's query is responded to properly, research shows that more than eighty percent of the time, the consumer will return to the company for his next purchase or service.
This example only reiterates the importance of obtaining high quality BPO services. This is exactly what we at PITON provide to companies globally.
We Invest and Innovate – Constantly
We are the proud owners of the latest innovations in information technology. It is our objective to offer reliable BPO services, enabling companies inside and outside the country to increase productivity, enhance their earnings, increase shareholder values and improve customer service.
A highly educated, trained, and dedicated workforce is one of our best assets.
PITON's focus has always been increasing customer loyalty, through excellent customer relationship management. In today's highly competitive global markets, any company without a contact center number is a rarity.
Service firms have become inevitable for the success of any venture in today's global economic environment, where the very term customer service has been redefined.
PITON , with our vast expertise in laying down quality BPO solutions for firms and companies of all sizes and from different regions, we have proven our expertise in giving clients what they need – quality at every turn. Our investments in technology and in the talented pool of manpower, provides you the edge in achieving high organizational value and profitability, too.
To learn more about our industry-specific BPO capabilities please contact us by calling +1-310-844-7805 or by filling out our inquiry form. We look forward to hearing from you.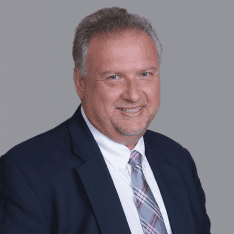 Co-CEO & CCO
US: 866-201-3370
AU: 1800-370-551
UK: 808-178-0977
j.maczynski@piton-global.com
Are you looking for an onshore, nearhsore, or offshore outsourcing solution? Don't know where to start? I am always happy to help.
Let's chat!
Best,
John.
Success in outsourcing isn't a matter of chance, but rather the result of a meticulously defined process, a formula that Fortune 500 companies have diligently honed over time. This rigor is a significant factor in the rarity of failures within these industry titans' outsourced programs.
Having spent over two decades partnering with and delivering Business Process Outsourcing (BPO) solutions to Fortune 500 clients, John possesses an in-depth understanding of this intricate process. His comprehensive approach incorporates an exhaustive assessment of outsourcing requirements, precise vendor sourcing, and a robust program management strategy.