What are the four growth hacks that you can use to improve customer service?
Do away with FAQ
Prioritize helping instead of making a sale
Become tactfully honest
Make use of the right technology
A Philippine call center can spell the difference between loss and success for your business. In this industry, customer service is something that should be natural to most employees and sales representatives. This is why it should always be fostered to thrive on a daily basis.
Very few companies offer customer service training and workshops. This leads to a surprising lack of knowledge regarding the subject.
The good thing is that most call center services in the Philippines have certain standards for their customer service efforts. These standards can easily identify which of their employees need a bit of mentoring to improve further.
That being said, the BPO industry shouldn't be in its lonesome in having high standards for customer service. This should be integrated into every business as well because it definitely brings immense growth and expansion. Just take a look at this list of genuine growth hacks that revolve around improving your customer service!
Do Away with the FAQ
Encourage your customers to inquire about everything that confuses them about the product. It might lead to a big increase in the support emails that your team has to read—but in the long run, it will benefit you and all of your customers.
Think of it this way, if your customers have questions about your product or service that has been answered in a forum or in a FAQ section, there will be a confusion cycle every time that someone buys your product—all of which ends at that forum.
If they send you personal emails regarding their concern, then record these instances. When the time comes and you get a number of emails that you can no longer ignore, then you can update your product/service team and help them ensure the confusion can be solved.
This way, future customers will no longer rely on a support forum to make use of your product or service efficiently. Instead, they'll have everything they need to know as soon as they avail your products.
Prioritize Helping instead of Making a Sale
Being customer-centric is the key to creating a relatable and appealing brand. The fact that you always have your customers at the top of your mind can be the difference between making a sale and losing out on it.
The same can be said for sales representatives of different kinds of companies and industries. Those that focus too much on selling their items can easily dissuade customers as they seem like they don't care about them.
Meanwhile, a sales representative that asks a customer what they're looking for can easily tend to their needs.
Keep in mind that customers usually come into a store with an intent to buy something—and most of the time that's set and done. Reach out to your customers and genuinely find ways to help them. People nowadays appreciate a helping hand more than ever, especially with sales representatives.
Become Tactfully Honest

In relation to being customer-centric, interactions with your customers should be as honest as possible. This also revolves around caring more about making sure your customers get what they need rather than simply selling just to reach your sales goals.
Train your staff to be candid when they think the customers are thinking about purchasing the wrong thing. For example, clothes might be a size too small for them, so encourage them to try a size larger, while also bringing them one. or you can explain what certain products are for when you find out that your customer has the wrong idea on what the product does.
This can build good relations with your customers and encourage them to come back just because of the quality of service that you provide.
Make Use of the Right Technology

You don't need all the latest machinery and tech for you to fully improve your operations. Rather, you just need to get specific systems and digital concepts to facilitate the improvement of your customer service. One of these is the Mobile Point-of-Sales System.
When you have your POS right in your hand, you make accessing your inventory and tracking down orders very convenient. It also saves you a lot of time as well as aid in empowering your sales associates. You can also make use of electronic receipts and email marketing—two rather common digital marketing tactics that can further improve your customer service by a significant margin.
Key Takeaway
One of the best ways to grow your company is to focus on improving your customer service initiatives not only will this directly affect your customer acquisition and retention, but it will also help out with the improvement or development of your products and services.
This is most visible in a Philippine call center—those that continually find ways to better their customer service for the benefit of all of their customers.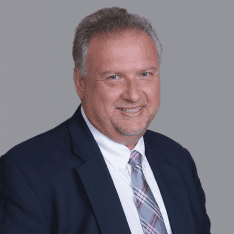 Co-CEO & CCO
US: 866-201-3370
AU: 1800-370-551
UK: 808-178-0977
j.maczynski@piton-global.com
Are you looking for an onshore, nearhsore, or offshore outsourcing solution? Don't know where to start? I am always happy to help.
Let's chat!
Best,
John.
Success in outsourcing isn't a matter of chance, but rather the result of a meticulously defined process, a formula that Fortune 500 companies have diligently honed over time. This rigor is a significant factor in the rarity of failures within these industry titans' outsourced programs.
Having spent over two decades partnering with and delivering Business Process Outsourcing (BPO) solutions to Fortune 500 clients, John possesses an in-depth understanding of this intricate process. His comprehensive approach incorporates an exhaustive assessment of outsourcing requirements, precise vendor sourcing, and a robust program management strategy.