Why should you focus on innovative customer service?
It will help you stand out from the rest
Leadership will improve
Caters to your audience's unique preferences
It facilitates continual modernization
In the Philippines, call centers focus heavily on the improvement and innovation of their customer service. The more positive the feedback they get from their customers, the more they can do in order to improve it further.
Customer service innovation is arguably the best aspect that businesses should focus on as it has a tremendous effect on your processes. Just take a look at these reasons why companies should consider prioritizing innovative customer service!
It Will Help You Stand Out from the Rest
You can always see the difference between companies that make use of innovative customer service and those that do not. The more impactful the service offers, the more notable it becomes to the masses.
Aside from generating loyalty from customers, experiencing good customer service can result in an increased customer referral value. Keep in mind that for 55% of people, outstanding service will be their basis for recommendations instead of its price or appearance.
Indirectly, this leads to your company having an established reputation and customer loyalty—often putting you in a pedestal for some time until some other company outshines you in some other way.
In specific industries, only one company can have the prestige of having the most innovative form of customer service. Often, one company will be the focus of not just customers but also the rest of the industry. It sets that company as the standard to which the others should be like—until someone else discovers an even better innovation.
Leadership Will Improve
Innovation is not easy—it requires serious research and development—as well as dedicated teams that will test things out. One of the surefire ways to maintain it is to instill leadership in every employee. In turn, this leadership will reflect on the brand and it will be greatly noticed by all.
Companies with innovative customer service often serve as role models for others. Some of them try to copy their processes and succeed, while others tend to tweak these into their own system. Either way, the innovation that they're implementing can set trends of future companies—fully transforming the norm when it becomes widely accepted.
Bear in mind, however, that being a trendsetter is a double-edged sword. You'll be considered the best when it comes to customer service, but you'll also be at the forefront of its problems. With this, you have to bear in mind that you should take care of your brand values to pursue innovative customer service.
Caters to Your Audience's Diverse Preferences
Stagnancy is a sign of a wavering market. For most people, this would seem like a sense of balance where the lack of something new empowers the already existing brands. However, this standstill is just the eye of the storm. Remember that your customer's needs are constantly changing.
One day, your store might be filled with customers, and the next, they might need something else. Constant innovation can enable market prediction pursuant to its changes and customer preference. You can't provide your customers with the best form of customer service if you're not willing to innovate.
People easily get tired of old tricks and monotonous services. Make sure that you welcome new ideas and different concepts that will excite your customers and meet their needs if you want to stay at the top.
It Facilitates Continual Modernization
Searching for the next innovation when it comes to customer service is not a race that one company can finish. Rather, it's more like a relay where companies would pass the baton of innovation to the one that currently has the better version of customer service.
For some companies, this can be a bit daunting since it's mostly the big corporations that pass it on from one to another. However, some small or medium businesses do have the highest probability of modernization solely because they have less to lose.
Sometimes, the stubborn leaders of big corporations do not like a lot of changes to their ways—halting the possibility of innovation and growth. Small and medium businesses have nothing to lose and everything to gain when they try out these innovations. In the right situations, these innovations can easily push companies to new heights as it not only improves their services but also increases their influence!
Key Takeaway
One of the best ways to increase your company's reputation and improve its processes is to rely on constant innovation. Call centers in the Philippines bank on customer service best performed with consistent innovations that will continue to excite and satisfy customers. This way, you'll be able to continually offer the best service that you can to each of your loyal customers!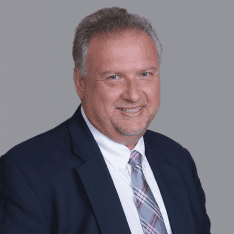 Co-CEO & CCO
US: 866-201-3370
AU: 1800-370-551
UK: 808-178-0977
j.maczynski@piton-global.com
Are you looking for an onshore, nearhsore, or offshore outsourcing solution? Don't know where to start? I am always happy to help.
Let's chat!
Best,
John.
Success in outsourcing isn't a matter of chance, but rather the result of a meticulously defined process, a formula that Fortune 500 companies have diligently honed over time. This rigor is a significant factor in the rarity of failures within these industry titans' outsourced programs.
Having spent over two decades partnering with and delivering Business Process Outsourcing (BPO) solutions to Fortune 500 clients, John possesses an in-depth understanding of this intricate process. His comprehensive approach incorporates an exhaustive assessment of outsourcing requirements, precise vendor sourcing, and a robust program management strategy.