Outsourcing business processes to a BPO provider is a terrific way to produce sales and customer services relatively quickly.
But for really large markets, companies often can't afford enough outsourcing to meet market potential, at least when outsourcing on-shore at on-shore rates. One alternative that enables companies to afford as much outsourcing as they need is outsourcing services. Indeed, in 2010 it has become the number one offshore outsourcing services destination in the world.
Countries such as US and India started outsourcing their BPO services to this country a decade ago; the industry has grown almost exponentially and is projected to do over $13,000,000,000 in 2012. Other English-speaking countries such as the UK, Canada and Australia have started outsourcing here, too.
Whether it be customer service reps, help desk personnel, inbound, or outbound telemarketing and many other services, these have all been effectively met and managed by professional outsourcing firms. However, as with any purchase, outsourcing offshore does require due diligence if you want to maximize your ROI.
Maximizing ROI
Once the prospective client company narrows the field down to a handful of offshore outsourcing services, they need to very clearly outline to them exactly what they need. If the prospective client is experienced in using offshore outsourcing services, it will be easier to explain but if not, then the prospective client company can explain their needs in layman's terms. The outsourcing company will know what questions to ask beyond the client company's layman understanding of its needs.
One of the great things about outsourcing here is that its great affordability makes it much more likely for the client to get what he really needs, rather than just putting up with the bare minimum.
Expertise and Profitability
Business process outsourcing to Manila, or anywhere for that matter, is a joint venture between the client and service provider – and neither wants to fail in their own enterprises. Thus, careful discussion and design are necessary to make sure that the processes implemented will yield satisfactory results and are profitable to both parties.
Providing a 24/7 service through outsourcing for customers and at the same time meeting the needs of the clients is one thing, but to provide a quality service that actually produces results is another.
In addition to the differential in labor rates and its advantageous effect on the overall price, there is another reason why outsourcing services is a smart move.
Outsourcing services companies have already made considerable investments in their technological infrastructure, and it's easier for them to amortize through larger volume of business. This, of course, accrues to the advantage of each of their individual clients.
Despite the fact that outsourcing services is 'a good deal' that doesn't mean there's anything cheap about the quality of the technology or personnel. The price differential is simply due to the lower cost of living in the country and the fact that it is still considered a 'developing country.' No doubt it won't always be that way.
Although most of the work done by outsourcing services is done in English, it is possible to find companies that offer services in other regional languages.
Relative to English proficiency, client companies can find virtually any level of English proficiency they want. Obviously agents who speak English with little or no detectable accent cost a little more but the rates are still very reasonable.
High tech infrastructure, experienced management and highly trained and motivated agents add up to an affordable and profitable mix when considering outsourcing services. It's no wonder that business is booming in mighty Manila.
To learn more about our industry–specific BPO capabilities please contact us by calling +1-310-844-7805 or by filling out our inquiry form. We look forward to hearing from you.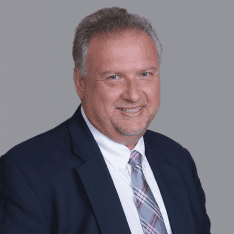 Co-CEO & CCO
US: 866-201-3370
AU: 1800-370-551
UK: 808-178-0977
j.maczynski@piton-global.com
Are you looking for an onshore, nearhsore, or offshore outsourcing solution? Don't know where to start? I am always happy to help.
Let's chat!
Best,
John.
Success in outsourcing isn't a matter of chance, but rather the result of a meticulously defined process, a formula that Fortune 500 companies have diligently honed over time. This rigor is a significant factor in the rarity of failures within these industry titans' outsourced programs.
Having spent over two decades partnering with and delivering Business Process Outsourcing (BPO) solutions to Fortune 500 clients, John possesses an in-depth understanding of this intricate process. His comprehensive approach incorporates an exhaustive assessment of outsourcing requirements, precise vendor sourcing, and a robust program management strategy.