Every enterprise has its own unique system, and there are resulting needs and requirements from that larger system. For those businesses that are looking at developing a fully customized and integrated workflow solution, PITON, a BPO company can help.
End-to-End Workflow Solutions
We have experience in developing, implementing and supporting end-to-end workflow solutions for our clients in various businesses like telemarketing, lead generation, appointment scheduling, win-back, surveys, cross selling and up selling, lead qualification, data verification, retention & loyalty and ARM/Collections.
Historically, offshore BPO firms for the travel industry have been very slow to pick up. But more recently, this has begun to change. The travel industry is such a consumer-oriented sector that a few outsourcing companies control a large percentage of the market. These companies tend to rely on internal development and they don't share with each other, either.
The Profound Shift
In the past few years, a profound shift in thinking has established a beachhead for potential call contact centers here.
PITON helped other companies go beyond their core development groups and leapfrog the competition by hiring contact centers. Offshore business processes outsourcing vendors can be more adept at this because they position themselves as development partners rather than just plain call centers for hire.
The Philippine BPO sector is expected to more than double in the next five years, according to several research studies from the US and Europe. The trend is the same for various countries in Asia. Outsourcing services partnerships are sure to bring better products and services to market, which will play a key role in continued growth of various sectors in different countries.
With an increase in consumer demand for better products to be put on the market, this would propel the migration towards BPO companies, so businesses can continue to keep u with the sheer volume of the demand and more importantly – to keep consumers satisfied.
Joint ventures and outsourcing partnerships with offshore service providers can lead to bring better service-oriented offerings. Standardization allows for the consolidation of offshore contact center resources, resulting in concrete cost savings.
Since business generate the most revenue from customer transactions, an offshore contact center can cut down the waiting time for the customer and provide better, more accurate information to the consumers, too.
Outsourcing solutions and the globalization of manufacturing allows companies to reduce costs and that can further benefit consumers with lower cost of goods and services. This will result in logical economic expansion that reduces unemployment, and increases productivity and job creation, too.
Call Center Training Services
PITON 's training and consulting services cover all aspects of offshore contact center outsourcing services, including workflow management. This means we also take into account site selection and design, workforce planning, forecasting and scheduling, technology assessment and implementation, performance measurement, coaching and training, and strategic planning.
PITON 's Edge
PITON is not shackled by the outdated systems from the past. We use the latest technologies and advances in the industry to propel us further in our services and endeavors. We have up-to-date, commercial-grade telecommunications equipment to ensure clean and crisp communications. And just as important do the highly-talented people that comprise our pool of professionals as they run our gear.
PITON's call center solutions allow our clients to monitor the success of their campaigns in real time. Important call metrics such as call times, marketing analysis, lead qualification, and statistics are available to the client. Customer relations are a dynamic activity and our contact center system increases our flexibility to make changes and respond to them accordingly.
Quality Assurance Efforts
Our offshore agents can place twice as much talk time per hour versus other systems. Our topnotch predictive dialers and CRM software makes this possible. It has a myriad of features such as sales script creation, callback reminders to make sure our reps will follow up on all their leads, and our database stores all of our customer information in a way that we can easily customize the information for different needs.
Our workflow management system also has extensive quality assurance features like call monitoring that ensures that representatives will get up-to-date instruction and feedback.
Our main facility is protected from variables that may affect uninterrupted service. We have multiple sources of vital electrical power feeding our equipment. We maintain battery powered UPS, accessible auxiliary generator systems that go on when the main power goes off. Our multiple communications connections allow us to mitigate risks in the rare eventuality of carrier failure.
Our main edge, however, is not measured in kilowatts or gigabytes, but rather in the experience, training and the combined brain power of our associates. Our associates are the best in the industry. They have earned their stripes working for the biggest and best offshore providers in the world, and now dedicate their services to PITON 's clients.
The other part of outsourced services is simply this: it says if the work can be done outside better by an offshore service provider than it can be done in-house, then let the offshore provider do it for you. Let us help you grow your business.
To learn more about our industry-specific BPO capabilities please contact us by calling +1-310-844-7805 or by filling out our inquiry form. We look forward to hearing from you.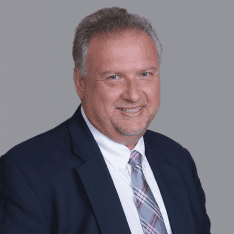 Co-CEO & CCO
US: 866-201-3370
AU: 1800-370-551
UK: 808-178-0977
j.maczynski@piton-global.com
Are you looking for an onshore, nearhsore, or offshore outsourcing solution? Don't know where to start? I am always happy to help.
Let's chat!
Best,
John.
Success in outsourcing isn't a matter of chance, but rather the result of a meticulously defined process, a formula that Fortune 500 companies have diligently honed over time. This rigor is a significant factor in the rarity of failures within these industry titans' outsourced programs.
Having spent over two decades partnering with and delivering Business Process Outsourcing (BPO) solutions to Fortune 500 clients, John possesses an in-depth understanding of this intricate process. His comprehensive approach incorporates an exhaustive assessment of outsourcing requirements, precise vendor sourcing, and a robust program management strategy.