Piton, a premier offshore tech support outsourcing company in the Philippines and based in Manila, brings the advantages of premium quality offshore outsourced IT services, tech support services and call center services to businesses worldwide.
But exactly what are those advantages and why would any business, with all the choices available to them in the tech support outsourcing industry today, choose the Philippines and Piton?
The Challenges
Today's business environment is very complex and filled with challenges. Businesses see the need to refocus their resources and concentrate on their core competencies in order to maximize their competitiveness.
One of the ways businesses are coping is by outsourcing. Offshore tech support outsourcing in the Philippines provides added benefits in not one but two areas.
Not only does outsourcing usually result in more proficiency in the performance of the outsourced tasks themselves but, because of the cost savings, it also releases more company resources which can be reallocated to more creative and higher priority company tasks.
Sometimes it takes management a little time to get their mind around the key principles of tech support services outsourcing but, in essence, all it is transferring specific tasks and responsibilities to a third party that excels with these processes.
When it comes to offshore tech support outsourcing in the Philippines, businesses find they can rely on Piton as a reliable partner. In fact, the list of present Piton clients includes many of the worlds well known brands and companies. Many Piton clients have relied on Piton outsourced technical support services for years and the list continues to grow.
The management at Piton were originally in the IT business themselves thus they're very familiar with the many uses of IT services within a variety of industries such as manufacturing, software, consumer electronics, financial services, media, etc.
Piton's Strengths Deliver
Piton is also very familiar with the investment required to set up a call center or tech support program in-house and they know than many businesses cannot afford the large investment of capital and personnel resources required. They also know that even businesses with established IT tech support services departments often reach a point where those departments get too big to manage cost effectively.
Piton gives its client companies the best of both worlds. Basically they get the 'milk' with having to fully invest in the 'cow' – which is the entire infrastructure and available resources of offshore tech support outsourcing in the Philippines.
They can outsource all or any part of their front or back office processes and reap the benefits of Piton's investment in technology and personnel without having to actually make the investment themselves.
In effect, they contract for 'results'….without worrying about the drudgery of accomplishing those results other than setting specific goals and establishing relevant policies under which Piton functions on their behalf.
Highlights
Some of the more attractive features of the tech support services model include the following:
24/7/365

service

if you desire
Multiple

service

delivery modes including phone, email, chat, fax, or mobile.
Monitor and direct your outsourced

services

from anywhere in the world.
Multilingual

services

available for any geo-

market

.
Stringent

quality assurance

and customized, complete

performance

metrics always provided.
Excellent English speaking account reps.
Native English speaking

marketing department
Piton's single greatest asset is its incredible dedication of all our personnel, staff and management to giving our clients and consumers the very best service possible.
Our agents are highly incentivized to meet and exceed mutually agreed upon goals for performance and productivity and also to refer other qualified recruits to our organization.
This means that any time your consumers are being served by a Piton employee or a Piton affiliated employee, you're getting not only the best technology and processes but also the best 'service' in the call center services market. We don't require long term contracts because our customers don't want to leave once they experience our commitment to excellence.
If you've been wondering if offshore outsourcing of technical support services, IT services or call center services would work for you, why not give us a call today at 1 310 844 7805 and find out. Or if you'd prefer to use our easy inquiry form, that's OK too. We'll get right back to you promptly.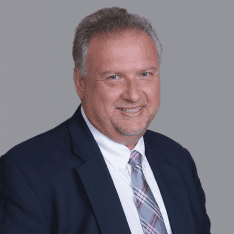 Co-CEO & CCO
US: 866-201-3370
AU: 1800-370-551
UK: 808-178-0977
j.maczynski@piton-global.com
Are you looking for an onshore, nearhsore, or offshore outsourcing solution? Don't know where to start? I am always happy to help.
Let's chat!
Best,
John.
Success in outsourcing isn't a matter of chance, but rather the result of a meticulously defined process, a formula that Fortune 500 companies have diligently honed over time. This rigor is a significant factor in the rarity of failures within these industry titans' outsourced programs.
Having spent over two decades partnering with and delivering Business Process Outsourcing (BPO) solutions to Fortune 500 clients, John possesses an in-depth understanding of this intricate process. His comprehensive approach incorporates an exhaustive assessment of outsourcing requirements, precise vendor sourcing, and a robust program management strategy.