Fast and knowledgeable – these are the qualities of ideal customer service. Certainly, quality tech support requires both. However, in order for an organization to provide this quality of service it has to have adequate number people to handle support requests.
These people must have the right skills and the knowledge necessary to solve technical issues. Moreover, the help desk should have the necessary technology and tools for use of the staff to properly track, document or log support requests and send response.
Obviously, all the elements needed by a help desk require money. For companies already struggling to make operations cost-efficient, an in- house help desk can become more of a liability than an asset. Some companies even refer to the help desk as a cost center because it costs a lot to sustain but fail to generate profit in return.
Toward An Upward Trend
A company can reverse this situation with the right outsourcing partner, such as offshore help desk outsourcing vendors in the Philippines, which can help a business achieve higher cost efficiency and improved service levels.
Businesses that outsource to a PH BPO vendor gain the advantage of the focused expertise of a specialist service provider in a low-cost country and that is to the capability to do a much better job at lower costs.
These firms provide the following help desk support – PC hardware and software installation, configuration, troubleshooting, updates and upgrades, repair and etcetera.
Ideal Structure
Offshore help desk outsourcing vendors in the Philippines provide other technical support such as warranty support, product how-to's, navigation, debugging; and handle virus and spy ware issues.
Most issues receive resolution on the first two levels of support provided by outsourcing companies. Level 1 support addresses general technical questions and concerns, the solutions for which are typically found on the client's knowledge base system. Level 1 representatives transfer complex issues requiring subject matter expertise to Level 2 support. Level 3 support addresses highly complex issues often requiring the expertise of the client's own technical or IT team.
In service delivery, offshore help desk outsourcing vendors in the Philippines follow a structure in order to remain consistent and efficient. Quality analysts check if help desk representatives are adhering to this structure. Regardless of whether they are phone or email resolution specialists, the front line staff must provide service following the proper procedure.
For instance, in handling an inbound call, it is very important to get and verify the contact info of the caller first for proper documentation before proceeding with answering the customer's question or going through the troubleshooting steps.
In email support, quality analysts looks into the composition of the response checking if the email specialist paraphrased the customer's problem correctly or made an apology for any inconvenience, for instance, before giving specific details on how to solve the problem.
These are just a few of the points that quality analysts check. They evaluate the performance of representatives on a regular basis, compile statistics and data, and furnish monthly evaluation reports to the operations manager or higher management to address quality issues and develop plans for improvement.
As a partner, offshore help desk outsourcing vendors in the Philippines maintain open communications with clients at all times. Typically, the account manager serves as the single point of contact to the client. They also put great importance in transparency ensuring to document processes completely and accurately for client's reference.
Many of these enterprises offer client remote monitoring to allow clients to check the progress of their programs at any time. They function more than a third party service provider but instead an extension of the client's business. They take the goals and objectives of the client as if they were their own.
To learn more about our industry-specific BPO capabilities please contact us by calling +1-310-844-7805 or by filling out our inquiry form. We look forward to hearing from you.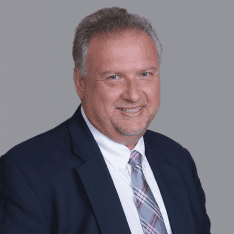 Co-CEO & CCO
US: 866-201-3370
AU: 1800-370-551
UK: 808-178-0977
j.maczynski@piton-global.com
Are you looking for an onshore, nearhsore, or offshore outsourcing solution? Don't know where to start? I am always happy to help.
Let's chat!
Best,
John.
Success in outsourcing isn't a matter of chance, but rather the result of a meticulously defined process, a formula that Fortune 500 companies have diligently honed over time. This rigor is a significant factor in the rarity of failures within these industry titans' outsourced programs.
Having spent over two decades partnering with and delivering Business Process Outsourcing (BPO) solutions to Fortune 500 clients, John possesses an in-depth understanding of this intricate process. His comprehensive approach incorporates an exhaustive assessment of outsourcing requirements, precise vendor sourcing, and a robust program management strategy.