By examining these internal processes and ensuring that they are properly structured and in place, organizations can set themselves up for success when working with a BPO provider.
Examining the tech capabilities of a business process outsourcing (BPO) vendor is important because it can help organizations to ensure that the vendor is able to meet their needs and deliver high-quality services. Here are a few key reasons why examining the tech capabilities of a BPO vendor is important:
Enhanced performance: By examining the tech capabilities of a BPO vendor, organizations can ensure that the vendor has the necessary tools and systems in place to perform the outsourced functions efficiently and effectively. This can help to enhance the overall performance of the outsourcing relationship.
Lower costs: Examining the tech capabilities of a BPO vendor can help organizations to identify cost-saving opportunities and choose a vendor that can deliver high-quality services at a lower cost.
Enhanced customer experience: By choosing a BPO vendor that has strong tech capabilities, organizations can improve the customer experience by providing faster and more efficient services.
Some of the most important aspects of a BPO vendor's tech capabilities to consider include the vendor's use of automation and artificial intelligence, their ability to integrate with the organization's existing systems, their use of data analytics and reporting tools, and their ability to scale to meet the organization's needs. By examining these and other tech capabilities, organizations can choose a BPO vendor that is well-equipped to deliver high-quality services and meet their needs.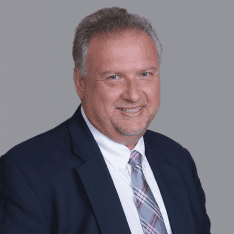 Co-CEO & CCO
US: 866-201-3370
AU: 1800-370-551
UK: 808-178-0977
j.maczynski@piton-global.com
Are you looking for an onshore, nearhsore, or offshore outsourcing solution? Don't know where to start? I am always happy to help.
Let's chat!
Best,
John.
Success in outsourcing isn't a matter of chance, but rather the result of a meticulously defined process, a formula that Fortune 500 companies have diligently honed over time. This rigor is a significant factor in the rarity of failures within these industry titans' outsourced programs.
Having spent over two decades partnering with and delivering Business Process Outsourcing (BPO) solutions to Fortune 500 clients, John possesses an in-depth understanding of this intricate process. His comprehensive approach incorporates an exhaustive assessment of outsourcing requirements, precise vendor sourcing, and a robust program management strategy.