Call centers have provided support to international enterprises and businesses for several years now to help them:
Reduce operating expenses
Focus on their core

competencies

Give prompt and professional support to

end-users
Offshore help desk outsourcing services in the Philippines utilize proven methodologies and procedures designed to make the delivery of help desk support as consistent and efficient as possible. Outsourcing companies in the Philippines cover a wide range of support from the use and navigation of popular software to troubleshooting more complex hardware or application problems.
The basis of the design of help desk vendors is the service level agreement between the service provider and the client. The service level agreement is part of the contract that defines the specific service required, performance metrics, issue management, etcetera.
A team of quality analysts and a dedicated project manager ensure that help desk vendors comply with service level agreements.
By utilizing offshore help desk outsourcing services in the Philippines, a company can access quality resources at better rates to provide cost-effective and efficient support to employees, consultants, customers and all end users.
Service features
Multiple

service

delivery

channels: toll-free

telephone

,

email

,

fax

,

live

Internet chat

, and others
Flexible

service

hours – 24 hours,

7 days a week

; 24 hours,

Monday to Friday

; normal

business hours

, after hours, peak periods, holidays or weekends
Support

capabilities

Multi-level approach Bilingual or Multilingual for maximum

productivity

Remote client monitoring
Regular

quality

evaluations
Full reporting

capabilities

customized to client requirements
Competitive pricing
Defined

performance

metrics
Scalable technologies
Quick implementation
Well

trained

support staff with

expertise

on the specific

subject

required by client
Typical examples are support for computer hardware/software, networking, dial-up or DSL internet connectivity, wireless networks, networking, equipment repair, patch installs, support for custom applications, and many others.
Markets Served
Offshore help desk outsourcing services in the Philippines support the following industries and businesses: original equipment manufacturers (OEM), wireless vendors, software publishers, Internet Service Providers, Application Service Providers, travel and hospitality companies, medical and health care institutions, government agencies, aerospace and defense, real estate firms, media and entertainment companies, educational institutions, and many other organizations.
Many companies do not have adequate resources – budget, expertise, staff, and technology – to provide help desk support properly. Providers offer comprehensive solutions to reduce costs and management worries.
Strengths
Dedicated help desk representatives take calls from state-of-the-art contact centers. Each of these representatives have college education, many hold college and university degrees, with high proficiency in English and speak with a neutral accent.
Moreover, these representatives have a strong familiarity with western culture and lifestyle. They are technically savvy and are easy to train on technical subjects.
One of the important aspects that contribute to the quality of offshore help desk outsourcing services in the Philippines is on-site management. Managers, directors and supervisors of these services employ a hands-on approach to ensure that service delivery meets targets.
Usually, they draw from local and foreign talent and expertise because many service providers are multinational organizations with headquarters in the United States, UK, Australia and other countries.
Industry experts agree that PH BPO providers are worthy options for any organization looking to improve its help desk support.
With the continued trust of the companies currently utilizing PH call centers, providers are confident of future growth. Industry players expect this sector will continue to become the top choice for low-cost high-quality support.
To learn more about our industry-specific BPO capabilities please contact us by calling +1-310-844-7805 or by filling out our inquiry form. We look forward to hearing from you.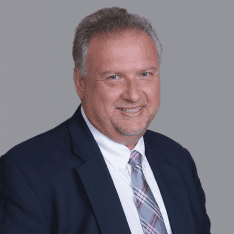 Co-CEO & CCO
US: 866-201-3370
AU: 1800-370-551
UK: 808-178-0977
j.maczynski@piton-global.com
Are you looking for an onshore, nearhsore, or offshore outsourcing solution? Don't know where to start? I am always happy to help.
Let's chat!
Best,
John.
Success in outsourcing isn't a matter of chance, but rather the result of a meticulously defined process, a formula that Fortune 500 companies have diligently honed over time. This rigor is a significant factor in the rarity of failures within these industry titans' outsourced programs.
Having spent over two decades partnering with and delivering Business Process Outsourcing (BPO) solutions to Fortune 500 clients, John possesses an in-depth understanding of this intricate process. His comprehensive approach incorporates an exhaustive assessment of outsourcing requirements, precise vendor sourcing, and a robust program management strategy.