How do you manage school while you are also working in a call center service in the Philippines?
Aiming for the right shift
Not letting stress get to you
Talk to your teachers and team leaders/bosses
Avoiding doing homework during work hours
Ask your friends for help
Call center services in the Philippines have never failed to provide the Filipino Everyman an adequate source of income for their own expenses. In numerous cases, many of those who wish to venture into this line of work have been doing so for the sake of their education—which is a valiant and an opportune thing to do in this day and age. However, for those who are working in Philippine call center services, especially in Makati call centers, one question presenting itself is begging to be answered: how can one balance education and work? For the student employee striving to make enough for themselves and their respective families, this piece is dedicated to all of you!
Of course, balancing work and school is not an easy feat and can take a tremendous amount of hard work and effort on your part. One can never really anticipate the amount of work needed to be done for the day, especially if they won't be managed properly. But thankfully, you can still do something to flex your learning muscles while working in a call center service in the Philippines, here are some of the best ways to do so:
Aim for the Appropriate Shift for You
Many of the student applicants that apply for work in call center services in the Philippines opt to quit their education as they simply cannot meet the demands of both sides. In any case, it's important for you to aim for the appropriate shift in order to make time for your education. Which means that by doing so, you can have time for your studying, resting, and just overall hanging out in school when needed.
Stress is Just a Mindset…So Don't Let It Get to You
When it comes to handling work on both sides, it can be understood that the work to be handled can be stressful at times. In this case, though there are several obstacles you need to overcome when you really want to balance call center work and school, one thing that should always be remembered is that stress is definitely nothing but a mindset. As long as you remain positive with your school and work lives, as well as liking what you do on the job, stress will be nothing more than a distant thought for you.
Talk to Your Teachers and Team Leaders
Another aspect to consider when it comes to balancing work and school is a few consultations with your bosses and teachers here and there. In the case of working in Philippine call center services, as well as call centers in Makati, this can be an easy approach for you to try.
One thing that should be noted when it comes to working in the BPO industry is that most people working in the industry are known to be somewhat lenient in accepting applicants, which is great as it widens their reach to future employees. If you feel the need to talk to either your teacher or team leader about certain circumstances that need to be handled, then doing this can guarantee progress to a certain degree on both your work and school.
As Much as Possible, Avoid Doing Homework During Office Hours
It's one thing to find the balance between school and work—but the one thing that really should be avoided at all costs is none other than doing homework during work hours. While it may seem practical, it is actually one of the most impractical ways in finding the flexibility between school and work, not to mention inconvenient as well.
In any case, try to avoid doing this as much as possible, or at the very least take this as a last resort. If you do end up doing so, make sure you ask your team leader's approval first—so that he/she knows what you are doing.
Ask Your Friends for Help
Like any other office in any industry or line of work, making friends is one of the best experiences to be treasured. They're the people that brighten your day every time you report to work, while at the same time the ones who can help you get through every busy day of the week.
Same goes for your time spent in school. When it comes to the busiest of days, one way to make your days between work and school easy is to ask the help of your friends. For instance, you can ask them to share their notes with you so you can have more review materials to ensure you are ready to take on quizzes and exams.
Key Takeaway
True flexibility between work and school is never easy to find, especially when working in call center services in the Philippines. But with the help of these tips, you can get through the hardest of times.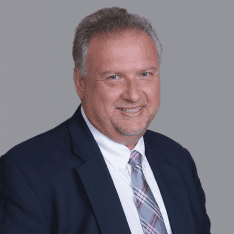 Co-CEO & CCO
US: 866-201-3370
AU: 1800-370-551
UK: 808-178-0977
j.maczynski@piton-global.com
Are you looking for an onshore, nearhsore, or offshore outsourcing solution? Don't know where to start? I am always happy to help.
Let's chat!
Best,
John.
Success in outsourcing isn't a matter of chance, but rather the result of a meticulously defined process, a formula that Fortune 500 companies have diligently honed over time. This rigor is a significant factor in the rarity of failures within these industry titans' outsourced programs.
Having spent over two decades partnering with and delivering Business Process Outsourcing (BPO) solutions to Fortune 500 clients, John possesses an in-depth understanding of this intricate process. His comprehensive approach incorporates an exhaustive assessment of outsourcing requirements, precise vendor sourcing, and a robust program management strategy.