Why are Filipinos renowned as call center agents?
English is a natural language for many
They are known for being resilient
Agents have each others' backs
They value the perks of working in the BPO industry
Filipinos understand the difficulties posed by the job
Filipino call center agents working in Philippine call center services often work at odd hours of the night. A day shift job can already be stressful on any given day; it is even more so when the work schedule is during the hours of the night when most people are already in bed and deep asleep. Call center agents endure this harrowing work schedule and make it their norm.
However, this is not the reason why Filipino call center agents are known throughout the world. While it may be true that every individual is unique, these hard-workers all have something in common that help them constantly perform at a high capacity.
So, what's the secret? What makes Filipinos so good at their call center job? Read on below:
1. English is a Natural Language for Many
The Philippines has two known national languages: Filipino and English. Both are taught in school, hence it's normal for Filipinos to also be able to understand English. In fact, some Filipinos grew up learning both languages while also speaking a native dialect.
However, the Filipino vocabulary is comprised of words that emphasize hard pronunciations on consonants. For many Filipinos, this makes speaking in a "Western accent" quite difficult.
But for most Filipino call center agents, this problem is almost non-existent; it's just another day at the office. They can understand their clients' concerns the way the clients intended. Experienced agents can weave the right words from their repertoire of the Filipino and English vocabularies together while delivering it in an accent the client can easily understand.
There are many call center agencies around the world but the ones in the Philippines stand out primarily because agents that can communicate with clients without any misunderstanding.
2. Not Getting to Work is Not an Option
If a Filipino BPO agent is well, they will go to work. If they are sick, they will do their best to go to work anyway.
Filipinos, in general, are known for not wanting to disappoint people. They are not fond of other people doing work that's supposedly theirs to do. As long as they can talk clearly and can walk, they will do their best to go to the office and do their job.
Every single one of these people will go great lengths to make sure they can get to work the next day. It doesn't matter if they didn't get enough sleep, or if it is raining very heavily. They have an impeccable dedication to showing up every day and truly deserve their job.
3. All for One, One for All
Sometimes, not being able to go to work can't be helped — it happens to everyone. We all get a bit too tired or too sick every now and then and as such, we may need to stay home and recuperate.
It's difficult to fully recuperate while stressing about work, especially if you have many tasks should be handled that day. In the situation of call center agents, clients are always going to call every day. Even if the agent is totally incapable of going to work, those phones are still going to ring.
Thankfully, when this happens, fellow Filipino agents will step up and make sure that their absent colleague will not have to worry about the work he left behind. They will go the extra mile—or work the extra hour—because if it was anyone else of them that was sick, they know that they've got each other's backs.
4. Working in the BPO Industry Has its Perks
There's a logic to why fresh graduates enter the BPO industry for their first job: there are a lot of perks that come with it.
A call center position, for one, offers a competitive starting salary. Most companies provide a complete set of government benefits and health insurance, while others even provide their own unique perks.
The experience you can gain and the skills that can be learned when working there shouldn't also be discounted. The work of a call center agent improves communication, troubleshooting, and critical thinking skills, and it provides the employees with the experience they need for other jobs in the future.
5. They Know How Difficult Life Can Be
In the Philippines, it can be said that having a job is a reward in itself. This is because a huge part of the population experience poverty. But they also know that many successful people have come from poverty as well.
Some call center agents may pursue this field for the salary and experience they can gain for future jobs; others pursue this particular field to further their plans for important things such as education and supporting one's own family.
As such, they greatly their work a great deal. They know that it's their pathway to success and won't do anything that's less than their best.
Key Takeaway
The Philippines has built a reputation as one of the best call center countries in the world. This can be primarily attributed to the hard work of their call center agents. Filipino agents have the intelligence, patience, and dedication that separate them from the crowd. They are more than willing to give 100% every day they're on the job and have a more than commendable work ethic!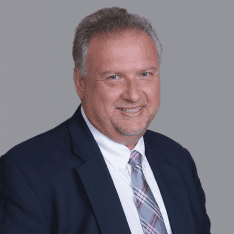 Co-CEO & CCO
US: 866-201-3370
AU: 1800-370-551
UK: 808-178-0977
j.maczynski@piton-global.com
Are you looking for an onshore, nearhsore, or offshore outsourcing solution? Don't know where to start? I am always happy to help.
Let's chat!
Best,
John.
Success in outsourcing isn't a matter of chance, but rather the result of a meticulously defined process, a formula that Fortune 500 companies have diligently honed over time. This rigor is a significant factor in the rarity of failures within these industry titans' outsourced programs.
Having spent over two decades partnering with and delivering Business Process Outsourcing (BPO) solutions to Fortune 500 clients, John possesses an in-depth understanding of this intricate process. His comprehensive approach incorporates an exhaustive assessment of outsourcing requirements, precise vendor sourcing, and a robust program management strategy.