What does the daily life of a call center agent look like?
Shifting schedules
Unpredictable clients
Always competitive
Balancing work and life
Some call centers in the Philippines are open 24/7. This doesn't apply exclusively to the most populated and urban areas either. BPOs in Cebu, Ilocos, and other provincial areas are growing as well, and working in the industry are the devoted call center agents — the main reason why the Philippines has earned its recognition as a top call center country.
Call centers and their agents play a major role in the country's economy. They serve as the bridge between the company they work for and its clients, whether local or international. Their work isn't easy, but their life isn't defined by just that. Just like everyone else, call center agents have complex lives and are taking it one day at a time.
It may be just because of their work schedule, but the lives of call center agents are slightly different from others. Their work demands more than just an 8-hour shift daily, and while it appears to everyone else that they can handle this without much effort, they're only human and come up short at times.
A lot of things can happen in a single day, and to call center agents, the case is true almost all the time. Let's explore more below:
Shifting Schedules
Wake up at 7 o'clock, eat breakfast, and leave at 8. Make it to the office by 9, work until 5, and arrive home at 6. Sleep at 11 or 12, rinse and repeat until it's the weekend.
Call center agents would be overjoyed if their work days were like this.
A call center agent could be working a day shift now, and then find themselves working the night shift the next month—or maybe next week. Jobs in the BPO industry are project-based, and if the client you were assigned to was based in a country that's more than a thousand miles away, you might as well get used to irregular sleeping hours.
Shifting schedules in call centers in the Philippines are, by no means, easy. It takes a lot of time to adapt which can sometimes affect your health negatively. This is why some agents really make it a point to go to the nearest gym. Call center agents should be commended for being able to show up every day, regardless of how many hours of sleep they had.
Unpredictable Clients
Some people are pleasant to talk with, while others are ones you very much would like to avoid at all costs. Call center agents know this fact by heart.
In their line of work, it is vital that all the necessary information is given to their clients, and they must confirm that there is indeed a complete understanding. Usually, it isn't the job itself that makes it difficult, but the client.
Some clients understand the situation the first time it is explained to them, while others take almost an hour before even being able to see part of the picture. Other ones are racists, while others are just hostile for no apparent reason.
In any case, this is just another day at the office for call center agents, who have developed into remarkably patient individuals.
Always Competitive
With all the call center agents in the Philippines, it's sometimes hard to pick out which ones are outstanding. It is because of this very reason that they always give their all, all the time.
Think of it as friendly competition—each and every call center agent strives to be distinguished as the best but is also always ready to congratulate a colleague for their success.
Getting through a day already requires an immense amount of skill, but call center agents always give something more. They aren't always rewarded for it, but if they can, they will go the extra mile.
Balancing Work and Life
Balancing work and life is perhaps the hardest aspect of being a call center agent. You may be unable to attend family gatherings because you work at night, or you may be unable to go out of town with your friends because you have to work a shift during the holidays. Weekend plans have to be canceled sometimes because full 8-hour worth of sleep isn't enough on some days.
There are a lot of reasons why some call center agents find it difficult to balance work and play. The constant change in their work schedule, the level of effort the job requires, and the necessity to always perform at a high level often tire them out to the point that they'd much rather stay in bed and rest than go out with loved ones.
Granted, call center agents value time much more than others, and are better at managing it. They are always able to guarantee that in a single minute, they are as productive as possible.
Key Takeaway
Being a call center agent is not easy. It may appear to other people that it's just another job, but the fact is that they always give in the extra effort to show up to work and perform at high levels every day. Call center agents go through difficulties on a daily basis, but this is perhaps what makes them unique—despite all of these factors, they will never give anything short of their best.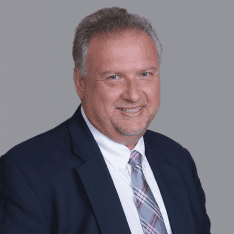 Co-CEO & CCO
US: 866-201-3370
AU: 1800-370-551
UK: 808-178-0977
j.maczynski@piton-global.com
Are you looking for an onshore, nearhsore, or offshore outsourcing solution? Don't know where to start? I am always happy to help.
Let's chat!
Best,
John.
Success in outsourcing isn't a matter of chance, but rather the result of a meticulously defined process, a formula that Fortune 500 companies have diligently honed over time. This rigor is a significant factor in the rarity of failures within these industry titans' outsourced programs.
Having spent over two decades partnering with and delivering Business Process Outsourcing (BPO) solutions to Fortune 500 clients, John possesses an in-depth understanding of this intricate process. His comprehensive approach incorporates an exhaustive assessment of outsourcing requirements, precise vendor sourcing, and a robust program management strategy.