Call Center Services Philippines: How to Identify a Good Call Center Agent
What are the qualities of a good call center agent?
The ability to communicate with any kind of client
A high level of knowledge about the company's line of work
Consistency
Loyalty
No job in the world is easy. A positive work environment reduces the stress from work that accumulates over time, but all kinds of work require significant amounts of effort. This is especially true in the field of call center services in the Philippines, where every single day can be a drastically different experience by itself.
There are hundreds of call centers in Makati, McKinley Hill, and Manila, all of which provide service to clients from different countries around the clock. And of course, there are its agents, who are responsible for its success and reputation. Jobs in the call center industry demand a lot from its employees—the fact that call center services in the Philippines are considered to be one of the best in the world makes it even more amazing.
Call center agents' ability to show up to work every day is an impressive feat in itself. However, not all employees are the same—not all of them give their best in their jobs, and each of them has their own reasons why. This is understandable as there is a high degree of difficulty in the job, which is also why the call center agents who give their all should be commended. Read on to know about the qualities that a great call center agent has:
The Ability to Communicate with Any Kind of Client
If there is anything that's always changing in a call center agent's daily life, it is the clients they talk to every day. They are trained to be able to talk with a professional accent and with proper grammar, but sometimes, these are not enough to deal with clients effectively.
Some clients are generally pleasant to converse with, while some push the employee to the lengths of their patience—in this case, it all boils down to the call center agent's ability to control the flow of the conversation.
Great call center agents always keep their cool. They know what they aim to achieve by the end of the conversation, and they won't let unfriendly and hostile clients hinder them from getting there. They have got everything in their arsenal, from patience and courteousness to professionalism.
A High Level of Knowledge About the Company's Line of Work
It is a call center agent's job to answer customer inquiries about the products or services the company offers. If the employee were to be able to answer all these inquiries, then the employee must know everything about the company, from A to Z.
Customers put their faith on call center agents to provide them an in-depth knowledge of the company they are considering. If the agent they talked with failed to do this task, then there's a good chance that they will lose interest—and in the market today, one customer could be the deciding factor in a competition between any number of businesses.
Good call center agents take time to learn as much as they can about the company, down to the tiniest details.
Consistency
It isn't just about waking up every day (or every night) to get to work and do the job for 8 hours. It's also about having a good work ethic and performing at a high level at all times. Regardless of how rich the client is, good call center agents will treat all of them in an appropriate manner.
Of course, there are unpredictable variables such as emergencies and sick days, but a good call center agent will give the absolute best service he can every time he has the chance.
Loyalty
Before call center agents even start their first day on the job, they knew what they were signing up for—shifting schedules, moody customers, and other factors that make it difficult. Many will say that they only signed the contract because it pays well, but a few appreciate the thought that the company gave them a shot to prove themselves, which is a reward in itself.
Good call center agents never falter even when things get tough in the work environment. They know that it is because of the company that they are able to hone their skills and contribute in their own unique way.
Companies greatly reward employees who stay with them through thick and thin. However, this isn't the reason why they stay with the company—it is because they have promised to always perform their best at all times and because they are grateful to the company for giving them a chance to build their careers.
Key Takeaway
Being a call center agent is, by no means, easy. It requires a lot of personal and technical skills and can be physically and emotionally taxing at times. Good call center agents know this very well, but they are nevertheless willing to show up at work every day and do their best to ensure that they can contribute to the company's success. They are always striving to learn every day, and never give anything less than superb.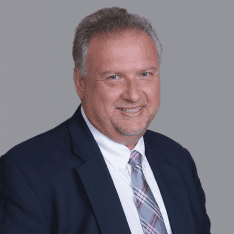 Co-CEO & CCO
US: 866-201-3370
AU: 1800-370-551
UK: 808-178-0977
j.maczynski@piton-global.com
Are you looking for an onshore, nearhsore, or offshore outsourcing solution? Don't know where to start? I am always happy to help.
Let's chat!
Best,
John.
Success in outsourcing isn't a matter of chance, but rather the result of a meticulously defined process, a formula that Fortune 500 companies have diligently honed over time. This rigor is a significant factor in the rarity of failures within these industry titans' outsourced programs.
Having spent over two decades partnering with and delivering Business Process Outsourcing (BPO) solutions to Fortune 500 clients, John possesses an in-depth understanding of this intricate process. His comprehensive approach incorporates an exhaustive assessment of outsourcing requirements, precise vendor sourcing, and a robust program management strategy.