What are the best truths about working in a Philippine call center service?
You can earn a good enough income
Working in Philippine call center service can give you a head start on your future career choice
You get to make a lot of friends
It's not just centered on-call work
You learn how to multitask
Demand is very high
You get to learn something new every day
In the Philippines, call center services have become a great source of income for many. Not only are there numerous establishments for anyone to apply to but the fact that you have the constant opportunity to earn more than enough for yourself and your family is also is more than enough reason for anyone to venture into this line of work. Plus, working in a Filipino call center can bring a lot of benefits to anyone's life, making it all the more reason for anyone to try their hand in the call center line of work.
With that said, there are several truths associated with working in Philippine call center services, all of which are about to be shed with some light. Working in Philippine call center services can be a good experience for anyone willing to learn the nature of the jobs themselves, as well as the benefits that this industry can provide. Here are some of the best truths about working in Philippine call center services:
You Can Earn a Good Income
Of course, the main reason why people choose to work in general, especially in call centers, is to earn a great living to support their families. Thankfully, numerous Filipino call centers provide all potential agents with this promising truth in its entirety.
Simply put: if you think you have the right skills that can fit into this line of work, as well as certain attributes that your employers would most definitely love to see, then you and other professionals are most welcome to send a resume and apply.
This is a Great Way to Get a Head Start on Your Future Career of Choice
Usually, people who apply for work in Philippine call center services do so for the sake of getting a head start in their future careers of choice. Sure, it may sound a bit negative when you first hear this but think of just how much the BPO industry can benefit you on this aspect.
With that said, one of the best truths about working in this industry is being able to use the experience gained from working in the industry to their advantage. Being able to succeed in your profession of passion is one way to show gratitude to the people who helped you first.
You Get to Make a Lot of Friends
Networking is all about building relationships. With this line of work in store for you, there are more than enough opportunities for you get acquainted with a diverse group of individuals who you get to learn from on both a professional and personal level.
It's Not Just Tedious Work
The nature of BPO work can come in numerous variants—all of which ensure that it's not just about call-based work. In any case, with the numerous responsibilities to match, there are also several other approaches one can take in this line of work. Whether it is the phone, email, or chat support, anything and anyone that can get the job done is a valuable asset to any company out there.
You Get to Learn How to Multitask
Of course, another thing that's noted about working in Philippine call center services is that it entails the practice of none other than multitasking. A significant component of call center work is having to simultaneously manage your tasks while coordinating with your clients and superiors.
Demand is Very High
Working in any call center service in the Philippines can be subject to demand—but the demand for call center work? Especially in global scales? Now that's something waiting to be met—and one too huge of an opportunity to be passed on.
Granted, what you earn can be based on your performance. But the wide array of opportunities that you are exposed to can propel you into a strong and fruitful career in the industry.
You Get to Learn Something New Every Day
No matter what type of account you're handling or no matter what kind of day is ahead of you, one thing that's for sure is that in the call center line of work, you get to learn new things every day. You can even use the things you've learned to your advantage, which in turn puts you one step further in moving up the ladder.
Key Takeaway
These 7 truths about working in any Philippine call center service office are some of the best ones for anyone to absorb. Looking for work can certainly be tough as nails. But with the right mindset, you'll find that the process can actually be meaningful and ultimately geared towards your growth.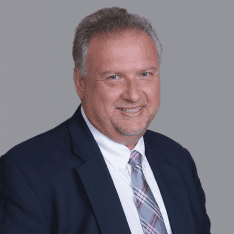 Co-CEO & CCO
US: 866-201-3370
AU: 1800-370-551
UK: 808-178-0977
j.maczynski@piton-global.com
Are you looking for an onshore, nearhsore, or offshore outsourcing solution? Don't know where to start? I am always happy to help.
Let's chat!
Best,
John.
Success in outsourcing isn't a matter of chance, but rather the result of a meticulously defined process, a formula that Fortune 500 companies have diligently honed over time. This rigor is a significant factor in the rarity of failures within these industry titans' outsourced programs.
Having spent over two decades partnering with and delivering Business Process Outsourcing (BPO) solutions to Fortune 500 clients, John possesses an in-depth understanding of this intricate process. His comprehensive approach incorporates an exhaustive assessment of outsourcing requirements, precise vendor sourcing, and a robust program management strategy.