Recent economic downturns driven by rising inflation have hit global companies hard, including those in the UAE. While inflation in the Arab regions isn't as extreme as in the US, Great Britain, and other countries, companies in the Arab regions are still doing what they can to cut costs. No matter the economy, it just makes good business sense.
These days, UAE businesses follow other global companies' lead by outsourcing their contact centers and other back-office operations to the Philippines. In so doing, they're saving up to 70% on labor and 60-80% on operations costs. Since outsourcing contact center operations can be 40-50% cheaper than managing an in-house center, companies can see a tremendous return on investment.
But what does it cost to outsource to contact centers in the Philippines, and why are paying lower rates often a recipe for disaster? Let's take a look.
What does it cost to outsource to contact centers in the Philippines?
Every Philippine call center provider has its own unique pricing structure, so service fees can vary from provider to provider. Outsourcing companies first need to ask themselves what they need from a third-party provider, including the type of services and the workforce size they require.
Asking these questions is important. Rates are generally determined by factors like the number and ability of agents, labor market rates, call volume and average handling time (AHT), contract length, agent supply and demand, and additional add-ons. Fees may also include fixed labor and operating expenses and costs covering equipment, utilities, and taxes. Outsourcing companies can often opt for hourly rates or a contract that covers a variety of services.
Not all Philippine contact centers are created equal
With close to 800 contact centers operating in the Philippines, competition is fierce. No two contact centers are the same, and the quality of service can vary from one provider to the next. Their hourly rates are usually a good indicator of the type of service they'll deliver. The harsh truth behind outsourcing to contact centers in the Philippines is the lower rate, the lower quality.
Premium vs. low-cost providers
In most cases, contact centers in the Philippines fall under one of two camps: premium providers who charge top rates but deliver world-class service and low-cost providers whose service quality often matches their cheaper rates.
Premium Philippine contact center providers can afford to hire the best and brightest multilingual agents and operate 24/7 services out of state-of-the-art facilities that use the latest technology. These premium providers might charge higher rates, but they use their revenue to constantly improve their staff and business operations.
Lower-end providers cannot afford top-notch facilities, resources, technology, and processes, and their agents lack the skills and language proficiency of their premium-level counterparts. As a result, their level of service is far below that of the premium providers, so they must compete based on price rather than quality.
The high price of going cheap
Unfortunately, many companies partner with lower rates providers without considering what they're getting in return. In most cases, they find themselves paying for inferior service quality that can seriously affect their customer experience, professional reputation, and bottom line. These companies pay a steep price for going cheap.
In the long run, investing in premium contact centers in the Philippines is the best investment for companies in the UAE and in other countries. By paying more for the world-class service premium providers provide, outsourcing companies get a serious bang for their buck. Finding the right contact center provider may take time and patience, but the payback in a higher ROI makes an effort worth it.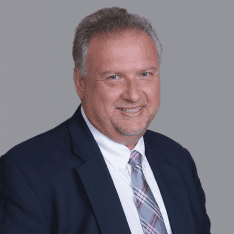 Co-CEO & CCO
US: 866-201-3370
AU: 1800-370-551
UK: 808-178-0977
j.maczynski@piton-global.com
Are you looking for an onshore, nearhsore, or offshore outsourcing solution? Don't know where to start? I am always happy to help.
Let's chat!
Best,
John.
Success in outsourcing isn't a matter of chance, but rather the result of a meticulously defined process, a formula that Fortune 500 companies have diligently honed over time. This rigor is a significant factor in the rarity of failures within these industry titans' outsourced programs.
Having spent over two decades partnering with and delivering Business Process Outsourcing (BPO) solutions to Fortune 500 clients, John possesses an in-depth understanding of this intricate process. His comprehensive approach incorporates an exhaustive assessment of outsourcing requirements, precise vendor sourcing, and a robust program management strategy.