In line with global trends, inflation is affecting the UAE economy in much the same manner as the rest of the world's economies. The inflation rate in the Arab countries is expected to rise to approximately 7.5% in 2022, compared to 5.7% in 2021. While these numbers are less than the global average, they still represent the UAE's highest rates since 2016.
Naturally, inflation is impacting UAE businesses, albeit not as hard as in other parts of the world. Business activity in UAE non-oil sectors fell to its slowest pace in five months in June. While alarming, the forecast for future UAE business activity remains positive despite concerns that inflation will affect spending.
An unpredictable economic forecast
While the UAE economy may be faring better than other nations, companies in the Arab world are still cutting cost corners wherever possible. And to do that, they are outsourcing non-core back-office business services like customer call centers to third-party providers. Following the lead of many global companies, they are turning to the booming outsourcing industry in the Philippines to do just that.
The booming Philippine outsourcing industry
By outsourcing call centers to the Philippines, companies in the UAE are tapping into a booming industry that has been helping global companies save money and improve business efficiency for more than twenty years. The Southeast Asian nation's outsourcing industry's track record of success is undeniable. The country is currently the world's top call center outsourcing destination, while its overall business processing outsourcing (BPO) industry ranks second to India in worldwide patronage.
There's a simple reason behind the great success and continued growth of the Philippine outsourcing sector: it works. Major global companies like SoftBank, Google, Vodaphone, and Microsoft have seen a 70% reduction in labor costs and a 50% cut in operating costs by outsourcing their call centers to the Philippines.
Best of all, the advantages of outsourcing contact centers to the Philippines aren't reserved just for mega-corporations. The cost-cutting benefits can be a financial lifeline for startups and small-to-medium enterprises (SMEs) struggling to survive in a harsh and unforgiving economy. By outsourcing non-core business functions like call center and back-office services, companies can shine a better spotlight on the business of running a business.
A better focus on core business needs
By trusting third-party providers in the Philippines to manage secondary business processes, companies can focus on core business competencies like attracting new clients, developing marketing and advertising, investing in research and development, expensing the latest technology and infrastructure, and providing high-value client services. These efforts can result in increased profits and a stronger competitive advantage.
Tapping into an industry of outsourcing experts
Despite the advantages, many companies are wary of outsourcing business operations to unknown parties. These fears are largely unfounded, as contact centers in the Philippines have long prided themselves on a long history of excellence. If anything, outsourcing companies gain the expertise and knowledge of providers who invest themselves in helping their clients enjoy the many benefits outsourcing to the country can bring.
The takeaway
These improvements to business efficiency is a big reason why businesses in the UAE and worldwide are experiencing success by outsourcing secondary functions like call centers to the Philippines. Tack on the big savings on labor and operations, and UAE businesses are finding that call center outsourcing to the Asian BPO powerhouse is well worth the investment.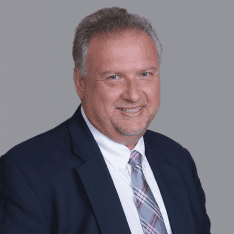 Co-CEO & CCO
US: 866-201-3370
AU: 1800-370-551
UK: 808-178-0977
j.maczynski@piton-global.com
Are you looking for an onshore, nearhsore, or offshore outsourcing solution? Don't know where to start? I am always happy to help.
Let's chat!
Best,
John.
Success in outsourcing isn't a matter of chance, but rather the result of a meticulously defined process, a formula that Fortune 500 companies have diligently honed over time. This rigor is a significant factor in the rarity of failures within these industry titans' outsourced programs.
Having spent over two decades partnering with and delivering Business Process Outsourcing (BPO) solutions to Fortune 500 clients, John possesses an in-depth understanding of this intricate process. His comprehensive approach incorporates an exhaustive assessment of outsourcing requirements, precise vendor sourcing, and a robust program management strategy.