In today's digital age, businesses, irrespective of their size or domain, heavily rely on technology to function smoothly and efficiently. As tech solutions become increasingly intricate and embedded in the very fabric of operations, the demand for top-tier technical support soars. Enter the Philippines, a country that, in recent years, has emerged as a beacon in the realm of technical support outsourcing, effectively reshaping the landscape of IT assistance.
One of the Southeast Asian BPO powerhouse nation's paramount strengths lies in its robust educational system, consistently producing graduates in IT and related fields. When businesses outsource to the Philippines, they're not just leveraging cost advantages; they are tapping into a reservoir of skilled professionals ready to tackle the most complex technical challenges.
Additionally, the appeal of the country as an outsourcing hub is not merely a consequence of quantity but also quality. The country has pioneered the evolution of technical support from basic troubleshooting to providing end-to-end solutions. Gone are the days when support meant merely guiding a user through a reboot process. Today's Filipino tech support professionals are adept at diagnosing issues, offering solutions tailored to the customer's tech proficiency, and even proactively anticipating challenges, all while maintaining a human-centric approach.
The influence of culture cannot be overstated. The Filipino cultural traits of patience, empathy, and the innate desire to assist have been instrumental in driving customer satisfaction. A tech issue, for many customers, isn't just a glitch but a genuine source of distress. The ability to soothe, reassure, and guide a customer, while concurrently resolving the issue, is what sets Philippine technical support apart.
Further sweetening the proposition is the Philippines' embrace of state-of-the-art technologies. Integrating AI, machine learning, and advanced CRM systems, technical support services here have been able to drastically reduce response times, provide round-the-clock assistance, and even predict potential issues before they plague the end user. This predictive approach, coupled with real-time problem-solving, makes outsourcing to the Philippines a compelling strategy for businesses.
There's also the aspect of scalability. As businesses grow and evolve, so do their technical challenges. The vast talent pool ensures that, irrespective of the volume or complexity of the issues, there's always a team ready to take the helm. This flexibility ensures businesses can adapt and expand without being bogged down by tech-related challenges.
The Philippines, with its potent blend of skilled professionals, cultural alignment, technological advancements, and adaptability, has effectively elevated the standards of technical support globally. By outsourcing to this island nation, businesses aren't just optimizing costs; they are getting a partner that can seamlessly intertwine technology with a human touch, ensuring customer interactions that are both efficient and heartening. Indeed, in the realm of technical support, the country is not just participating in the game; it's changing it entirely.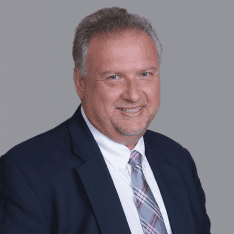 Co-CEO & CCO
US: 866-201-3370
AU: 1800-370-551
UK: 808-178-0977
j.maczynski@piton-global.com
Are you looking for an onshore, nearhsore, or offshore outsourcing solution? Don't know where to start? I am always happy to help.
Let's chat!
Best Regards,
John
Success in outsourcing isn't a matter of chance, but rather the result of a meticulously defined process, a formula that Fortune 500 companies have diligently honed over time. This rigor is a significant factor in the rarity of failures within these industry titans' outsourced programs.
Having spent over two decades partnering with and delivering Business Process Outsourcing (BPO) solutions to Fortune 500 clients, John possesses an in-depth understanding of this intricate process. His comprehensive approach incorporates an exhaustive assessment of outsourcing requirements, precise vendor sourcing, and a robust program management strategy.