Technical Support Services Philippines: How Outsourcing Elevates Business Operations
In today's intricate digital landscape, businesses cannot afford even the slightest hiccup in their technical infrastructure. From startups to global conglomerates, the reliance on technology for day-to-day operations is profound. Ensuring seamless tech operations requires not only sophisticated systems but also a robust team of experts at the helm. However, hiring, training, and maintaining such an in-house team can be resource-intensive. This is where the Philippines, with its burgeoning technical support services sector, enters the picture, offering a compelling solution through outsourcing.
Historically renowned for its BPO services, the Southeast Asian archipelago nation has progressively scaled the value chain, making significant inroads into the realm of technical support. The country boasts a rich pool of IT professionals, nurtured by world-class educational institutions and honed by a culture that places a premium on continuous learning and adaptability.
When businesses outsource their technical support services to the Philippines, they're not merely offloading tasks; they're gaining partners equipped to preempt challenges, streamline operations, and introduce efficiency-driven innovations. These Filipino tech professionals possess a unique blend of technical expertise and innate customer service orientation. As a result, end-users, be it internal staff or external customers, experience resolution-driven interactions characterized by patience, empathy, and clarity.
Besides the evident talent advantage, outsourcing technical support to the Philippines offers businesses substantial cost benefits. Without the burden of recruitment expenses, training costs, and overheads associated with an in-house team, companies can redirect these saved resources toward core business activities and strategic investments.
Furthermore, the technological ecosystem in the Philippines is evolving at a breakneck speed. Outsourcing partners in the country continually invest in upskilling their workforce, acquiring the latest diagnostic and troubleshooting tools, and fortifying their IT infrastructures. By choosing to outsource, businesses can seamlessly tap into this state-of-the-art ecosystem without any hefty upfront investments.
Another often-understated advantage is scalability. The dynamic nature of the tech world implies that support requirements can fluctuate. Be it the launch of a new product, an update rollout, or any unforeseen crisis, the demand for technical support can surge without warning. Philippine technical support providers offer the flexibility to scale operations up or down based on demand, ensuring that businesses are neither under-resourced nor overburdened.
However, the true testament to the nation's prowess in technical support services lies in the success stories of global businesses that have reaped the benefits of outsourcing. Enhanced customer satisfaction scores, reduced downtimes, and increased operational efficiencies are just a few of the tangible outcomes.
As businesses worldwide grapple with the dual challenge of ensuring technical robustness while optimizing costs, the Philippines stands out as a beacon. By outsourcing technical support services to this vibrant archipelago, businesses are not just adopting a cost-effective strategy; they're embarking on a journey of enhanced operational excellence, customer satisfaction, and sustainable growth.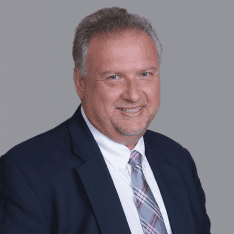 Co-CEO & CCO
US: 866-201-3370
AU: 1800-370-551
UK: 808-178-0977
j.maczynski@piton-global.com
Are you looking for an onshore, nearhsore, or offshore outsourcing solution? Don't know where to start? I am always happy to help.
Let's chat!
Best Regards,
John
Success in outsourcing isn't a matter of chance, but rather the result of a meticulously defined process, a formula that Fortune 500 companies have diligently honed over time. This rigor is a significant factor in the rarity of failures within these industry titans' outsourced programs.
Having spent over two decades partnering with and delivering Business Process Outsourcing (BPO) solutions to Fortune 500 clients, John possesses an in-depth understanding of this intricate process. His comprehensive approach incorporates an exhaustive assessment of outsourcing requirements, precise vendor sourcing, and a robust program management strategy.