Call Center Philippines: Balancing Operating Efficiency, CX, and Cost Savings
In the global business landscape, the call center industry has experienced radical transformations, driven by evolving customer expectations, technology, and competitive pressures. At the forefront of this shift is the Philippines, an archipelago known not just for its tropical allure but for its prowess in the call center domain. When examining the trifecta of operating efficiency, customer experience (CX), and cost savings, it becomes apparent why so many international companies are pinning their call center hopes on the country.
Operating Efficiency
Efficiency is the linchpin of any successful business operation. In the realm of call centers, it means quick response times, adept call handling, and swift resolutions. The Philippines, backed by a robust infrastructure, top-tier training programs, and a tech-savvy workforce, has consistently demonstrated the ability to manage large call volumes while maintaining service quality. The nation's emphasis on continuous training and development, coupled with its adaptation of the latest tech tools, has enabled it to streamline processes, reduce call handle times, and increase first-call resolutions.
Customer Experience (CX)
In today's business environment, CX is not just a metric; it's a philosophy. It's about understanding the customer, anticipating their needs, and delivering services that not only meet but exceed expectations. The Filipino call center agent, equipped with impeccable English language skills and a natural flair for empathy, embodies this philosophy. Culturally, Filipinos place a significant emphasis on 'pakikipagkapwa' – a concept of shared identity and treating others as you would yourself. This cultural trait translates into genuinely caring and solution-oriented interactions, a distinct advantage in the world of customer support.
Cost Savings
One cannot discuss outsourcing without addressing the economic implications. Outsourcing to the Philippines offers a compelling value proposition. Companies can access world-class services without the associated overheads of onshore operations. The cost benefits aren't merely about lower wages but also about the reduction in recruitment, training, and infrastructure expenditures. Additionally, the Philippines offers a diverse talent pool, ensuring that businesses can find the right fit for their specific needs without premium price tags.
Furthermore, the time zone compatibility with Western countries, especially for after-hours support, ensures that businesses can provide 24/7 customer service without operational strain. This round-the-clock service doesn't just enhance customer satisfaction but translates into tangible financial savings in the long run.
The bottom line, the Philippines' call center industry presents a harmonious blend of efficiency, impeccable customer service, and cost-effectiveness. By striking a balance between these crucial elements, the country has solidified its position as a top outsourcing destination. For businesses eyeing the future, where operating efficiency and CX are paramount, the Asian BPO powerhouse nation offers a path paved with opportunities and strategic advantages.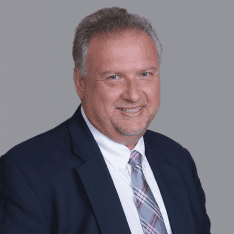 Co-CEO & CCO
US: 866-201-3370
AU: 1800-370-551
UK: 808-178-0977
j.maczynski@piton-global.com
Are you looking for an onshore, nearhsore, or offshore outsourcing solution? Don't know where to start? I am always happy to help.
Let's chat!
Best Regards,
John
Success in outsourcing isn't a matter of chance, but rather the result of a meticulously defined process, a formula that Fortune 500 companies have diligently honed over time. This rigor is a significant factor in the rarity of failures within these industry titans' outsourced programs.
Having spent over two decades partnering with and delivering Business Process Outsourcing (BPO) solutions to Fortune 500 clients, John possesses an in-depth understanding of this intricate process. His comprehensive approach incorporates an exhaustive assessment of outsourcing requirements, precise vendor sourcing, and a robust program management strategy.