The bustling archipelago of the Philippines, bathed in tropical sunlight and replete with sandy beaches, has long been celebrated for its natural beauty. Yet, beneath the picturesque facade lies a thriving industrial heart: its world-renowned contact center industry. Over the decades, the Southeast Asian outsourcing hub has expertly navigated the realm of customer service, transforming from a fledgling sector to a global BPO powerhouse. But to define its achievements as merely 'answering phone calls' would be a significant understatement.
Contact centers in the country have evolved far beyond traditional call-handling roles. Yes, the melodic lilt of Filipino English, blended with innate warmth and hospitality, has made voice processes popular. However, the narrative now encompasses a spectrum of services that resonate with the digital era's demands.
One of the defining transformations has been the industry's foray into multichannel support. Today's consumer is digitally empowered, interacting with brands across platforms ranging from social media to instant messaging. Recognizing this, contact centers in the Philippines swiftly expanded their repertoire. Now, they offer chat support, email resolutions, social media management, and even video interactions. Each channel, while distinct, promises a seamless brand experience, ensuring consistency and responsiveness.
Further transcending their conventional role, these centers now offer value-added services that are pivotal to a brand's growth. Think about market research, lead generation, or even post-sales support – activities that provide strategic insights, foster customer loyalty, and drive revenue. The Filipino contact center agent of today doesn't just resolve queries; they play a crucial role in enhancing customer lifetime value.
Technology, too, has been a game-changer. Philippine contact centers are fervently embracing innovations, from Artificial Intelligence-powered chatbots to sophisticated Customer Relationship Management (CRM) systems. These integrations allow for more personalized customer interactions, predictive support, and efficient service delivery. Big Data and analytics are now employed to understand customer behavior, forecast trends, and inform business strategies.
Training and skill development have also witnessed a paradigm shift. The initial training modules, focused primarily on accent neutralization and product knowledge, have broadened considerably. Today, agents undergo extensive training in soft skills, cultural nuances (especially for clients from diverse geographies), and even psychological aspects of customer interactions. This holistic approach ensures that agents can handle complex issues, empathize with customers, and provide solutions rather than just scripted responses.
In the ever-evolving landscape of global business, the Philippines stands out not merely as a cost-effective solution but as a value-driven partner. The nation's contact centers are spaces where technology meets humanity, where every interaction is seen not as a ticket to be closed but as an opportunity – to assist, understand, and elevate the customer experience.
To distill the essence of contact centers in the Philippines to just 'answering calls' is to overlook the symphony of processes, innovations, and most importantly, the human touch that they bring to the table. They represent a commitment to excellence, a pledge to go beyond the expected, and a testament to the Filipino spirit of 'malasakit' or genuine care. In this ever-connected world, the country isn't just answering calls – it's setting the gold standard for global customer service.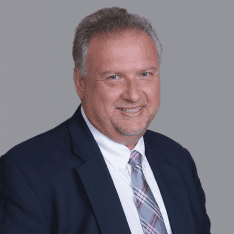 Co-CEO & CCO
US: 866-201-3370
AU: 1800-370-551
UK: 808-178-0977
j.maczynski@piton-global.com
Are you looking for an onshore, nearhsore, or offshore outsourcing solution? Don't know where to start? I am always happy to help.
Let's chat!
Best Regards,
John
Success in outsourcing isn't a matter of chance, but rather the result of a meticulously defined process, a formula that Fortune 500 companies have diligently honed over time. This rigor is a significant factor in the rarity of failures within these industry titans' outsourced programs.
Having spent over two decades partnering with and delivering Business Process Outsourcing (BPO) solutions to Fortune 500 clients, John possesses an in-depth understanding of this intricate process. His comprehensive approach incorporates an exhaustive assessment of outsourcing requirements, precise vendor sourcing, and a robust program management strategy.