In this age of economic uncertainty, companies worldwide are turning to outsourcing non-core business processes to save money, improve productivity, and focus on core business capabilities that enable growth. Outsourcing to third-party BPO providers in the Philippines is a smart business strategy for global corporations, startups, and SMEs alike.
For the past twenty years, the Philippines has built a track record of outsourcing success, ranking just behind India as the world's #1 BPO outsourcing destination. The country is the global leader in contact center outsourcing, covering a whopping 10 to 15% of the worldwide outsourcing industry.
The cost efficiency of outsourcing to the Philippines is the main reason why global companies choose it. Salary levels in the Philippines are roughly 30% of those in other countries, allowing outsourcing companies to save up to 70% on labor. Besides the cost savings, it offers foreign companies many other benefits that make the investment worth it. Here are five of the most compelling:
Access to a skilled and versatile workforce.
Although labor costs in the Philippines might be low, the quality of work is high. Filipinos pride themselves on their strict work ethic, dedication to duty, loyalty, and a "get it done" mindset. Resourceful and efficient, Filipinos deliver excellent work with minimum supervision. Employees are also flexible regarding work schedules and will work nights and weekends to ensure 24/7 round-the-clock service.
English-language proficiency.
More than 70% of Filipinos speak fluent English, making the Philippines the world's third-largest English-speaking country. Filipinos' mastery of the English language makes outsourcing in the Philippines beneficial to companies in the US, the UK, Australia, Canada, and the UAE, where English is the preferred business language. English proficiency makes Filipinos perfectly suited for BPO roles.
Long-standing relations between the Philippines and other cultures.
The Philippines has enjoyed a close cultural affinity with many countries, resulting in fruitful business, governmental, and social relationships. The country has a long-standing and prosperous relationship with the UAE, where Filipinos are one of the largest expat communities, accounting for 6.1% of non-UAE nationals. Today, the UAE is a prime market for Philippine exports and a major source of foreign investment in the Philippines.
Strong government support.
Recognizing the outsourcing industry as one of the top contributors to the country's economic growth, the Philippine government provides the industry with strong support through regulations and incentives that encourage foreign companies to invest in the Philippines for their business outsourcing. Enticing incentives include four-year corporate tax exemptions, duty-free imports for equipment and supplies, and local tax exemptions and permits.
Significant ROI.
In the long run, the benefits of outsourcing far outweigh the initial financial investment. The considerable ROI means outsourcing to the Philippines pays for itself in a short amount of time. Ultimately, partnering with the right Philippine outsourcing provider can be one of the most productive steps any business can take, fueling its sustainable growth for years to come.
The bottom line: BPO to the Philippines offers many benefits to businesses of all sizes and industries. Besides the cost savings, outsourcing to the Philippines provides access to a skilled and versatile workforce, English-language proficiency, long-standing relations between the Philippines and other countries, strong government support, and a significant ROI. Partnering with the right Philippine outsourcing provider can help businesses save money, improve efficiency, and focus on their core competencies, enabling sustainable growth in a highly competitive global economy.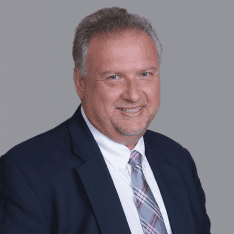 Co-CEO & CCO
US: 866-201-3370
AU: 1800-370-551
UK: 808-178-0977
j.maczynski@piton-global.com
Are you looking for an onshore, nearhsore, or offshore outsourcing solution? Don't know where to start? I am always happy to help.
Let's chat!
Best,
John.
Success in outsourcing isn't a matter of chance, but rather the result of a meticulously defined process, a formula that Fortune 500 companies have diligently honed over time. This rigor is a significant factor in the rarity of failures within these industry titans' outsourced programs.
Having spent over two decades partnering with and delivering Business Process Outsourcing (BPO) solutions to Fortune 500 clients, John possesses an in-depth understanding of this intricate process. His comprehensive approach incorporates an exhaustive assessment of outsourcing requirements, precise vendor sourcing, and a robust program management strategy.