Call Centers in the Philippines: Why Outsourcing Makes Great Business Sense
The decision to outsource to call centers in the Philippines is not merely a cost-cutting play; it's a strategic move that makes great business sense on multiple fronts. For years, the Southeast Asian nation has been a prominent beacon in the global BPO landscape, drawing in businesses looking to elevate their customer service experience, optimize their operations, and tap into a wealth of human capital that is as proficient as it is passionate.
Cost Efficiency Without Compromise
One of the most compelling arguments for outsourcing to the Philippines is the significant cost savings it offers. Labor costs in the Philippines are markedly lower than in Western countries, but this doesn't come at the expense of quality. The call centers here provide a level of service that rivals, and often surpasses, onshore alternatives. This economic advantage allows businesses to reinvest their savings into growth initiatives, product development, and other areas that can provide a competitive edge.
A Workforce Tailored for Global CX
The Filipino workforce is a standout in the BPO sector, renowned for its strong command of English, cultural adaptability, and customer service orientation. The education system in the country places a strong emphasis on English language proficiency, ensuring a vast talent pool that can engage with international customers with ease. Additionally, Filipinos are known for their warmth and hospitality, translating these cultural traits into customer interactions that are courteous, engaging, and empathetic.
Scalability and Flexibility
Outsourcing to Philippine call centers offers businesses the flexibility to scale operations up or down without the constraints and costs associated with hiring and training new staff or expanding infrastructure. Whether coping with seasonal spikes in demand or a gradual increase in customer support needs, Philippine BPOs can swiftly adjust to changing business conditions.
Technological and Operational Expertise
Philippine call centers are not just about manpower; they are centers of innovation and operational excellence. They have embraced cutting-edge technologies such as AI, machine learning, and cloud-based systems to streamline operations and provide data-driven insights into customer behavior. This technological prowess enables companies to offer sophisticated CX solutions that would be costly and complex to develop in-house.
Focus on Core Business Functions
Offshore outsourcing allows companies to focus on their core competencies by leaving the complex task of customer service to dedicated professionals. This strategic delegation of responsibilities can lead to improved products and services, as businesses can concentrate their resources on innovation and growth, secure in the knowledge that their customer service is in expert hands.
Risk Mitigation
Diversifying operations geographically by outsourcing can also be a form of risk mitigation. It spreads out exposure and ensures business continuity during unforeseen events or disruptions in local markets. Philippine call centers are equipped to manage such risks, often featuring robust disaster recovery and business continuity plans.
Enabling a 24/7 Business Operation
The geographic location of the Philippines makes it ideal for businesses to offer around-the-clock customer support without the need for a 24/7 operation in their home country. This ensures that customers receive timely support regardless of their time zone, which is crucial in today's always-on digital world.
Outsourcing to call centers in the Philippines makes great business sense for companies looking to combine cost efficiency with high-quality service. The country's BPO sector offers a compelling mix of economic, operational, and strategic benefits that can help businesses thrive in a competitive global marketplace.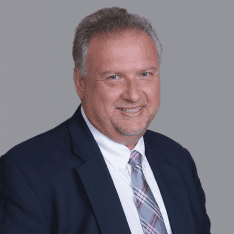 Co-CEO & CCO
US: 866-201-3370
AU: 1800-370-551
UK: 808-178-0977
j.maczynski@piton-global.com
Are you looking for an onshore, nearhsore, or offshore outsourcing solution? Don't know where to start? I am always happy to help.
Let's chat!
Best Regards,
John
Success in outsourcing isn't a matter of chance, but rather the result of a meticulously defined process, a formula that Fortune 500 companies have diligently honed over time. This rigor is a significant factor in the rarity of failures within these industry titans' outsourced programs.
Having spent over two decades partnering with and delivering Business Process Outsourcing (BPO) solutions to Fortune 500 clients, John possesses an in-depth understanding of this intricate process. His comprehensive approach incorporates an exhaustive assessment of outsourcing requirements, precise vendor sourcing, and a robust program management strategy.