Call Center Companies in the Philippines: Nurturing Global Connections Through Expert Communication  
Contact center companies in the Philippines have become synonymous with nurturing global connections, expertly facilitating communication between businesses and their customers across the world. The nation's call center industry has flourished into a global powerhouse, combining empathetic customer service with strategic business acumen to deliver solutions that resonate across various markets and industries.
The industry's success is anchored in the Filipino workforce's ability to communicate effectively, addressing customer needs with a level of empathy and understanding that is unparalleled. This is not by chance but the result of a rigorous focus on developing soft skills that are as important as technical know-how. Filipino call center agents are not just voices on the other end of a phone line; they are ambassadors of the brands they represent and pivotal in strengthening customer relationships.
Call center companies in the Philippines offer a wide array of services, from customer support and technical help desks to sales and customer retention, all designed to enhance the customer experience (CX). They operate on the cutting edge of CX innovation, integrating customer insights and feedback into the continuous improvement of their services. By doing so, they ensure that the CX is not just satisfactory but exceptional, leaving a lasting positive impression.
The BPO industry's commitment to quality is evident in its adoption of international standards and best practices. Companies invest in state-of-the-art technology and rigorous training programs to ensure that their teams are equipped to handle the dynamic nature of customer service demands. These investments also demonstrate a forward-thinking approach to business, anticipating changes in the global market and customer behavior.
However, the industry also faces challenges, such as navigating the complexities of digital transformation and maintaining high levels of employee engagement in a demanding 24/7 work environment. Philippine call center companies are addressing these issues head-on, implementing innovative workforce management strategies and embracing digital tools that augment human interaction rather than replace it.
The government has been instrumental in fostering the growth of the BPO industry, recognizing its significant contribution to the country's economic development. With policies that support the sector's expansion and infrastructure investments that bolster its capabilities, the government has played a key role in the industry's ascent to global prominence.
As the industry looks to the future, Philippine call center companies are not content with just keeping pace; they are looking to set the pace. They are constantly exploring new ways to deepen customer engagement, utilizing data analytics to personalize interactions, and experimenting with emerging technologies to enhance service delivery. Their goal is to transform every customer interaction into a positive, memorable experience that strengthens loyalty and brand reputation.
Contact center companies in the Philippines are at the heart of global business communication, expertly nurturing connections that transcend geographical and cultural boundaries. With a commitment to delivering expert communication and an unwavering focus on customer satisfaction, they continue to elevate the standards of the global call center industry. The industry's resilience, innovation, and dedication to excellence ensure that the country will remain a key player in the world of customer service outsourcing for years to come.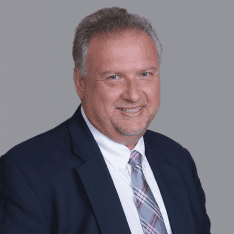 Co-CEO & CCO
US: 866-201-3370
AU: 1800-370-551
UK: 808-178-0977
j.maczynski@piton-global.com
Are you looking for an onshore, nearhsore, or offshore outsourcing solution? Don't know where to start? I am always happy to help.
Let's chat!
Best Regards,
John
Success in outsourcing isn't a matter of chance, but rather the result of a meticulously defined process, a formula that Fortune 500 companies have diligently honed over time. This rigor is a significant factor in the rarity of failures within these industry titans' outsourced programs.
Having spent over two decades partnering with and delivering Business Process Outsourcing (BPO) solutions to Fortune 500 clients, John possesses an in-depth understanding of this intricate process. His comprehensive approach incorporates an exhaustive assessment of outsourcing requirements, precise vendor sourcing, and a robust program management strategy.