Contact Center Companies in the Philippines: The Heartbeat of Global CX Innovation  
Outsourcing providers in the Philippines have become the heartbeat of global customer experience (CX) innovation, pulsating with the energy of Filipino talent and the rhythm of cutting-edge technology. In a world where customer interactions can define the success of a business, these companies have mastered the art of CX, making the country synonymous with exceptional service and customer satisfaction.
The Filipino workforce is the cornerstone of this success, revered not just for their fluency in English but for their cultural affinity with customers from diverse backgrounds. This affinity is rooted in the Philippines' own diverse cultural heritage, which enables Filipino agents to navigate cross-cultural nuances with ease and grace. Their approach to customer service is characterized by a blend of professional rigor and the hallmark Filipino warmth, making every customer feel valued and understood.
Philippine contact center companies are relentless in their pursuit of CX excellence. They continually adopt and integrate the latest technologies to enhance service delivery and exceed customer expectations. From AI and robotic process automation that streamline operations to sophisticated analytics platforms that provide deeper customer insights, these companies are at the leading edge of the CX technology frontier.
Training and talent development are also central to the industry's strategy. Agents undergo comprehensive programs that prepare them to handle a broad range of customer needs, from simple inquiries to complex issues. This commitment to professional growth ensures that Filipino contact center agents are equipped to deliver high-quality CX, even as the industry evolves and new challenges arise.
The challenges of maintaining such high standards in CX are manifold. Call centers must balance operational efficiency with the need to provide individualized attention to each customer. They must also navigate the complexities of data privacy regulations and cybersecurity, ensuring that customer information is always protected.
The government has been a staunch supporter of the BPO sector, recognizing its significance to the nation's economic vitality. Through initiatives that promote technological advancement, infrastructure development, and workforce training, the government has helped cement the Philippines' position as a global leader in the contact center industry.
As these companies look to the future, they are expanding their horizons, exploring new markets, and innovating new service models. They are not just reacting to global CX trends but are actively shaping them, pushing the boundaries of what is possible in customer service.
Contact center companies in the Philippines are a driving force in the global CX landscape, continuously elevating the standard of customer service. They combine the innate hospitality of the Filipino people with a relentless drive for innovation to provide services that are not just efficient but also genuinely caring. As they forge ahead, these companies reaffirm the country's reputation as a world-class provider of BPO services, where innovation in CX is not just a goal but a reality.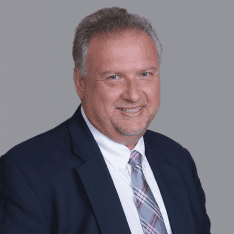 Co-CEO & CCO
US: 866-201-3370
AU: 1800-370-551
UK: 808-178-0977
j.maczynski@piton-global.com
Are you looking for an onshore, nearhsore, or offshore outsourcing solution? Don't know where to start? I am always happy to help.
Let's chat!
Best Regards,
John
Success in outsourcing isn't a matter of chance, but rather the result of a meticulously defined process, a formula that Fortune 500 companies have diligently honed over time. This rigor is a significant factor in the rarity of failures within these industry titans' outsourced programs.
Having spent over two decades partnering with and delivering Business Process Outsourcing (BPO) solutions to Fortune 500 clients, John possesses an in-depth understanding of this intricate process. His comprehensive approach incorporates an exhaustive assessment of outsourcing requirements, precise vendor sourcing, and a robust program management strategy.