Customer Service Outsourcing India: Championing Excellence in Global Client Relations
In today's interconnected business world, the significance of exceptional customer service cannot be overstated. It is the fulcrum on which brand loyalty, reputation, and, ultimately, profitability pivot. With increasing demands for 24/7 support, multi-channel accessibility, and personalized interactions, many global businesses are turning to a tried-and-tested solution: customer service outsourcing to India.
Historically, the country has held a prominent position in the outsourcing landscape. But what is it about the nation that makes it such a powerhouse in customer service outsourcing? The answer lies in a unique blend of factors, each contributing to India's unparalleled prowess in this domain.
India's demographic dividend is, undoubtedly, one of its strongest assets. The country possesses a vast, educated, and English-speaking workforce that can cater to international clients with ease. But it's not just about numbers; it's about the caliber. Rigorous training regimens ensure that the personnel aren't just technically proficient but also adept at handling the cultural nuances and sensitivities of a diverse clientele.
Innovation and technological integration have further augmented India's value proposition. Recognizing the dynamism of today's customers, many Indian outsourcing firms have swiftly adopted multi-channel support frameworks. Whether it's traditional phone support, email, live chat, or emerging channels like social media, these firms are equipped to meet customers where they are. Advanced CRM systems, AI-driven chatbots, and predictive analytics are woven into the service matrix, allowing for more streamlined and personalized customer interactions.
The cost-advantage, a cornerstone of India's outsourcing appeal, remains robust. Global businesses find that they can achieve significant cost savings without compromising on the quality of service. This economic efficiency is complemented by India's robust IT infrastructure, ensuring that service delivery is seamless and consistent.
Data security is paramount in the realm of customer service, given the sensitive nature of customer interactions. India's outsourcing firms are cognizant of this and invest heavily in ensuring data protection. From compliance with international standards like GDPR to the deployment of advanced encryption methodologies, these firms prioritize client and customer data security.
Government initiatives bolster the nation's leadership position in this sector. Policies aimed at fostering IT growth, skill development, and infrastructural advancements have created a conducive environment for the customer service outsourcing industry to thrive.
he adaptability and resilience exhibited by Indian firms are commendable. Whether navigating time zone differences, language barriers, or even global crises, these entities have showcased an uncanny ability to adapt, innovate, and deliver consistently.
India's customer service outsourcing sector is more than just a cost-effective solution; it's a partnership that brings value, expertise, and commitment to the table. As global businesses grapple with ever-evolving customer expectations, India stands as a beacon, promising excellence, agility, and unwavering dedication to customer satisfaction.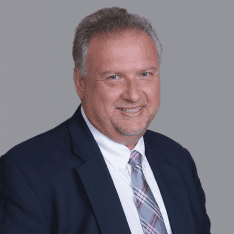 Co-CEO & CCO
US: 866-201-3370
AU: 1800-370-551
UK: 808-178-0977
j.maczynski@piton-global.com
Are you looking for an onshore, nearhsore, or offshore outsourcing solution? Don't know where to start? I am always happy to help.
Let's chat!
Best Regards,
John
Success in outsourcing isn't a matter of chance, but rather the result of a meticulously defined process, a formula that Fortune 500 companies have diligently honed over time. This rigor is a significant factor in the rarity of failures within these industry titans' outsourced programs.
Having spent over two decades partnering with and delivering Business Process Outsourcing (BPO) solutions to Fortune 500 clients, John possesses an in-depth understanding of this intricate process. His comprehensive approach incorporates an exhaustive assessment of outsourcing requirements, precise vendor sourcing, and a robust program management strategy.