Back-office Outsourcing Philippines: The Hidden Engine Powering Global Enterprises
Behind the visible façade of any thriving business is a robust engine of operations, often hidden but critically essential. This engine, the back-office, encompasses functions like data management, finance, human resources, and more. As businesses expand and complexities increase, the seamless functioning of this engine becomes vital. And in this realm, one country has been steadily emerging as the global epicenter of back-office outsourcing: the Philippines.
So, what makes the Southeast Asian country such a magnet for global enterprises seeking top-notch back-office support? The journey begins with the nation's legacy in the Business Process Outsourcing (BPO) sector. Over the years, the country has not only fine-tuned its offerings in voice and customer support but has also expanded its prowess into intricate back-office functions.
Central to the success of the Philippines in back-office outsourcing is its vast pool of talented professionals. The country's educational system places a significant emphasis on business administration, finance, and related disciplines. As a result, companies outsourcing to the Asian BPO powerhouse gain access to a workforce that's both qualified and skilled in managing intricate operational tasks. From financial analytics to human resource management, the range of services offered is vast and varied.
Technological readiness is another pillar that supports the nation's dominance in this sphere. The country's commitment to keeping pace with the latest digital tools and platforms ensures that businesses receive services marked by efficiency and innovation. Whether it's cloud-based data storage, advanced payroll software, or state-of-the-art HRMS systems, the country offers a modern, tech-enabled back-office solution.
While talent and technology are critical, they're complemented by another equally compelling factor: cost efficiency. Outsourcing back-office functions to the Philippines allows businesses to achieve operational excellence without the exorbitant overheads. This economic advantage is particularly crucial for startups and SMEs, allowing them to remain competitive without compromising on operational efficacy.
The Philippines' offerings aren't merely transactional; they're transformative. The country provides not just manpower but also strategic insights. With its finger on the pulse of global trends and an in-depth understanding of diverse industries, the Philippines serves as a strategic partner, guiding businesses towards optimized operational strategies.
The trust in the nation's back-office outsourcing capabilities isn't unilateral; it's reflected in the myriad of global giants that have set up operational hubs in the country. Their continued investment is a testament to the value, reliability, and excellence that it brings to the table.
As businesses navigate the challenges of the digital age, the role of back-office functions will become even more pronounced. Data will need to be processed faster, financial decisions will demand more precision, and human resource management will require a blend of empathy and analytics. In this evolving landscape, the Philippines, with its blend of skills, technology, and strategic acumen, stands well-prepared to support global enterprises.
The back-office, often unseen, remains the backbone of a business, ensuring that its core functions run smoothly and efficiently. As enterprises around the world seek to fortify this backbone, the Philippines emerges as a partner of choice, offering a blend of expertise, innovation, and cost efficiency. For businesses looking to harness the power of world-class back-office operations, turning to the Philippines isn't just an option; it's a strategic imperative.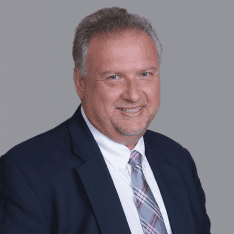 Co-CEO & CCO
US: 866-201-3370
AU: 1800-370-551
UK: 808-178-0977
j.maczynski@piton-global.com
Are you looking for an onshore, nearhsore, or offshore outsourcing solution? Don't know where to start? I am always happy to help.
Let's chat!
Best Regards,
John
Success in outsourcing isn't a matter of chance, but rather the result of a meticulously defined process, a formula that Fortune 500 companies have diligently honed over time. This rigor is a significant factor in the rarity of failures within these industry titans' outsourced programs.
Having spent over two decades partnering with and delivering Business Process Outsourcing (BPO) solutions to Fortune 500 clients, John possesses an in-depth understanding of this intricate process. His comprehensive approach incorporates an exhaustive assessment of outsourcing requirements, precise vendor sourcing, and a robust program management strategy.