BPO Companies Philippines: Driving Development with Innovative Outsourcing Solutions  
The Business Process Outsourcing (BPO) industry in the Philippines has become a pivotal force in the nation's development, offering innovative outsourcing solutions that extend far beyond traditional call center services. These companies are not just participants in the global market; they are active contributors to the socioeconomic development of the Philippines, creating job opportunities, fostering skill development, and fueling economic growth.
With a strategic focus on development, BPO companies in the Philippines have expanded their services to include a wide array of business functions that cater to various industries. From software development and IT support to financial services, healthcare administration, and creative processes, these firms are diversifying their offerings and, in turn, enhancing the skill set of the Filipino workforce.
The growth of the BPO sector in the Philippines is intrinsically linked to the development of human capital. Recognizing that the industry's success hinges on the abilities and knowledge of its employees, BPO companies invest significantly in training programs. These programs are designed not only to improve language proficiency and customer service skills but also to provide technical training in emerging fields such as data analysis, digital marketing, and cloud computing.
Technology and innovation are at the core of the development strategies employed by Philippine BPO companies. By embracing automation, artificial intelligence, and machine learning, these firms are streamlining operations and creating more value for their clients. This commitment to technological advancement also prepares the workforce for the future, equipping them with the skills necessary to navigate a rapidly digitizing global economy.
The developmental impact of BPO companies in the Philippines is also evident in their contribution to infrastructure growth. The demand for modern office spaces, robust telecommunications networks, and reliable internet services has led to significant investments in urban and rural areas alike. This infrastructural development is crucial for the BPO sector's expansion and is a catalyst for wider economic growth, benefiting various ancillary industries.
The BPO industry's contribution to development is multifaceted. It includes driving up the standard of living for employees, generating tax revenues for the government, and promoting the Philippines as an investment destination. The sector's growth has also encouraged a culture of entrepreneurship, with many professionals leveraging their BPO experience to start their own ventures.
Despite the positive trajectory, BPO companies in the Philippines face challenges such as navigating the changing landscape of international trade policies and adapting to the shifting demands of a post-pandemic world. However, these firms are tackling these challenges head-on, innovating their service models, and finding new ways to add value to their clients.
The support of the Philippine government has been instrumental in the BPO sector's developmental journey. Through initiatives like tax incentives, educational reforms to align with industry needs, and programs to improve English proficiency, the government has laid a solid foundation for the BPO industry to thrive.
As BPO companies in the Philippines continue to drive development, they are setting their sights on higher-value services and looking to position the country as a center for knowledge process outsourcing (KPO). With a strategic emphasis on development, innovation, and inclusive growth, the Philippine BPO industry is poised to play an even more significant role in the nation's economic narrative.
BPO companies in the Philippines are critical drivers of national development, leveraging innovative outsourcing solutions to propel the country's growth. By fostering skill development, embracing technological innovation, and contributing to infrastructural and economic expansion, these companies are helping to shape a progressive and prosperous future for the Philippines.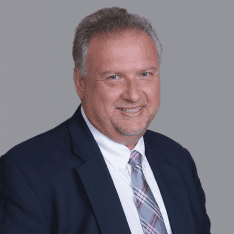 Co-CEO & CCO
US: 866-201-3370
AU: 1800-370-551
UK: 808-178-0977
j.maczynski@piton-global.com
Are you looking for an onshore, nearhsore, or offshore outsourcing solution? Don't know where to start? I am always happy to help.
Let's chat!
Best Regards,
John
Success in outsourcing isn't a matter of chance, but rather the result of a meticulously defined process, a formula that Fortune 500 companies have diligently honed over time. This rigor is a significant factor in the rarity of failures within these industry titans' outsourced programs.
Having spent over two decades partnering with and delivering Business Process Outsourcing (BPO) solutions to Fortune 500 clients, John possesses an in-depth understanding of this intricate process. His comprehensive approach incorporates an exhaustive assessment of outsourcing requirements, precise vendor sourcing, and a robust program management strategy.