BPO Companies in the Philippines: Navigating the Next Wave of Global Business Services  
Business Process Outsourcing (BPO) companies in the Philippines are navigating the next wave of global business services with a blend of innovation, talent, and resilience. The country has earned its position as a preferred BPO destination, providing an extensive array of services that go beyond traditional call center operations to encompass knowledge process outsourcing (KPO), IT support, and more. These companies are redefining the outsourcing industry by consistently delivering high-quality services that meet the evolving demands of businesses worldwide.
Central to the Philippines' success in the BPO industry is its human capital. The nation boasts a significant demographic advantage with a young, educated workforce proficient in English and familiar with Western business and cultural norms. Filipino professionals are known for their strong work ethic, adaptability, and service-oriented mindset, which resonates well with clients from various geographical regions. This workforce is a key driver in the BPO sector's growth, providing clients with the confidence that their operations are in capable hands.
Local BPO companies offer a competitive edge through their comprehensive service offerings. They cater to a broad spectrum of business needs, from back-office data management and processing to customer service and technical support. The evolution of the industry has also seen a rise in the provision of specialized services such as healthcare information management, legal process outsourcing, finance and accounting services, and digital content creation. This versatility enables BPO firms in the Philippines to serve as one-stop solutions for their clients' diverse outsourcing needs.
Cost efficiency is a pivotal factor in the appeal of Philippine BPO providers. The strategic economic positioning of the country allows businesses to leverage significant cost savings without sacrificing the quality of service. This economic efficiency is particularly crucial for start-ups and small to medium-sized enterprises that require access to professional services while maintaining budgetary control.
Technology and innovation are at the heart of the outsourcing industry. Local companies have embraced digital transformation, utilizing the latest in communication technology, data analytics, and automation to streamline operations and improve service delivery. The integration of artificial intelligence (AI) and machine learning (ML) into BPO services has enabled the Philippine firms to offer more sophisticated and value-added services.
The government has been instrumental in fostering a conducive environment for the growth of the BPO sector. By implementing supportive policies, investing in education and training, and enhancing the country's ICT infrastructure, the government has positioned the Philippines as an attractive and reliable outsourcing hub. These initiatives have paid dividends, with the BPO industry becoming a major contributor to the nation's economic growth.
The resilience of Philippine BPO companies is underscored by their robust response to global challenges, such as the COVID-19 pandemic. The industry has shown remarkable agility in adapting to new operational models, ensuring business continuity for clients despite disruptions. This resilience has strengthened the Philippines' reputation as a steadfast outsourcing partner.
BPO companies in the Philippines are well-positioned to capitalize on future business trends. With a commitment to continuous learning and development, coupled with investments in state-of-the-art technology, the industry is set to ascend the value chain, providing even more complex and impactful services. As global businesses increasingly seek innovative and reliable outsourcing solutions, the Asian nation stands ready to meet these needs with expertise and a forward-looking approach.
BPO companies in the Philippines are at the forefront of shaping the future of global business services. By leveraging their skilled workforce, cost efficiencies, technological prowess, and unwavering resilience, these firms are not just participating in the global BPO industry; they are driving its evolution, ensuring that the country remains a top-tier outsourcing destination for years to come.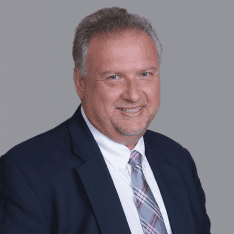 Co-CEO & CCO
US: 866-201-3370
AU: 1800-370-551
UK: 808-178-0977
j.maczynski@piton-global.com
Are you looking for an onshore, nearhsore, or offshore outsourcing solution? Don't know where to start? I am always happy to help.
Let's chat!
Best Regards,
John
Success in outsourcing isn't a matter of chance, but rather the result of a meticulously defined process, a formula that Fortune 500 companies have diligently honed over time. This rigor is a significant factor in the rarity of failures within these industry titans' outsourced programs.
Having spent over two decades partnering with and delivering Business Process Outsourcing (BPO) solutions to Fortune 500 clients, John possesses an in-depth understanding of this intricate process. His comprehensive approach incorporates an exhaustive assessment of outsourcing requirements, precise vendor sourcing, and a robust program management strategy.