The legal process outsourcing industry in the Philippines has experienced significant growth as an increasing number of firms seek the services of LPO providers to fulfill their legal needs. The Philippines is an attractive location for LPO due to its large, talented, and English-speaking population, strong legal education system, and cost-effectiveness. According to a report by Grant Thornton, the LPO industry in the Philippines is expected to reach US$3.5 billion by 2025.
Legal document translation is one of the services for which many client companies turn to their LPO partners. Accurate translation is crucial for companies with cross-border operations, and providers in the Philippines employ multilingual teams well-versed in international law to translate legal documents dependably and efficiently.
Another service LPO firms offer is the legal transcription of audio recordings or dictated notes. Professionals in the Philippines provide clients with accurate transcription of court proceedings, interviews, or other legal documents, saving them time and money.
The importance of LPO to the Philippines lies in the improved efficiency and flexibility it brings to businesses. Providers can provide premium-quality legal services at a lower cost than in many other countries, informing better decisions that are compliant with relevant laws and regulations. Companies can thus reduce their legal costs and maintain their focus on core business activities.
Another advantage is the strong work ethic of Filipino legal professionals. The country has a well-educated workforce, a large number of English speakers, and a legal system based on common law, making it an ideal location for LPO. The LPO teams are highly skilled, highly motivated, and deeply committed to providing unimpeachable legal services to their clients. This strong work ethic and commitment to quality ensures that clients receive the best possible service in good time, helping them operate and make decisions efficiently.
The Philippines offers not only cost-effectiveness but also world-class legal services. The country has already established itself as a premier destination for LPO, and I anticipate that this outsourcing specialty will continue to grow and evolve in the future.
Blue Ocean Telecoms, a UK-based telecommunications company, uses LPO providers in the Philippines for legal document translation and transcription services. As Blue Ocean is multi-national, it needs to ensure compliance with different regulations and laws that apply to its business. Its LPO partner company translates and transcribes legal documents in a quick, accurate, and cost-effective manner, enabling the company to navigate the legal landscape more easily and make solidly informed decisions while expanding their business globally.
Legal process outsourcing is growing rapidly as more companies around the world turn to LPO providers in the Philippines to handle their legal needs. Legal document translation and transcription are among the most popular services among others, all of which help companies save time and money and ensure compliance with varying and changing laws and regulations. The cost-effectiveness and high level of expertise of the legal professionals in the Philippines are the main advantages and outsourcing some or all of a company's legal services is a move well worth considering.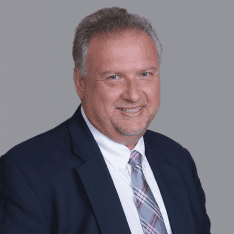 Co-CEO & CCO
US: 866-201-3370
AU: 1800-370-551
UK: 808-178-0977
j.maczynski@piton-global.com
Are you looking for an onshore, nearhsore, or offshore outsourcing solution? Don't know where to start? I am always happy to help.
Let's chat!
Best,
John.
Success in outsourcing isn't a matter of chance, but rather the result of a meticulously defined process, a formula that Fortune 500 companies have diligently honed over time. This rigor is a significant factor in the rarity of failures within these industry titans' outsourced programs.
Having spent over two decades partnering with and delivering Business Process Outsourcing (BPO) solutions to Fortune 500 clients, John possesses an in-depth understanding of this intricate process. His comprehensive approach incorporates an exhaustive assessment of outsourcing requirements, precise vendor sourcing, and a robust program management strategy.