In today's fiercely competitive hospitality industry, providing outstanding customer experience (CX) is crucial for success. UAE-based hotels are turning to the Philippines for their customer service needs due to the country's large pool of English-speaking, highly educated workers, and relatively low cost of labor. The Philippines also has a deep understanding of the hospitality industry and the specific needs of hotels and resorts, making it the ideal destination for customer service outsourcing.
According to a PwC report, the Philippines is the second largest provider of outsourced customer service in the world, with the country's BPO industry projected to grow at a compound annual growth rate of 7% over the next five years.
The BPO industry in the Philippines has grown significantly in recent years, thanks to the country's favorable business environment and talented workforce. The Philippine government has established economic zones and provided incentives to attract foreign companies to set up shop in the country, leading to the growth of the industry, with the majority of companies offering customer service outsourcing services. The industry is also well-regulated, with the government ensuring compliance with data privacy laws, among other regulations.
One example is Jumeirah, a leading UAE-based luxury hotel group, that has outsourced its customer service to the Philippines. By migrating front-office functions to the Philippines, the company has been able to improve its CX by providing 24/7 multilingual support to its guests, leading to measurably increased customer satisfaction and loyalty.
The Philippines is an outstanding resource for customer service outsourcing in the hospitality industry, and analysts predict this trend will continue. The country's talented workforce, advanced technology, and cost-effectiveness make it the perfect resource to provide world-class and efficient customer service to the most discerning hotels and resorts in the UAE.
The Philippine BPO industry has been quick to adopt emerging technologies to improve its services. For example, the industry has embraced automation, artificial intelligence, and chatbots to improve efficiency and reduce response time. These technologies can handle simple queries and free up customer service representatives to focus on more complex issues.
The Philippines is revolutionizing the way the global hospitality industry thinks about customer service. With a skilled workforce, a favorable business environment, and advanced technology, the country is well-positioned to provide outstanding customer service outsourcing to the most discerning hotels and resorts in the UAE and beyond.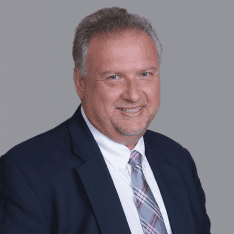 Co-CEO & CCO
US: 866-201-3370
AU: 1800-370-551
UK: 808-178-0977
j.maczynski@piton-global.com
Are you looking for an onshore, nearhsore, or offshore outsourcing solution? Don't know where to start? I am always happy to help.
Let's chat!
Best,
John.
Success in outsourcing isn't a matter of chance, but rather the result of a meticulously defined process, a formula that Fortune 500 companies have diligently honed over time. This rigor is a significant factor in the rarity of failures within these industry titans' outsourced programs.
Having spent over two decades partnering with and delivering Business Process Outsourcing (BPO) solutions to Fortune 500 clients, John possesses an in-depth understanding of this intricate process. His comprehensive approach incorporates an exhaustive assessment of outsourcing requirements, precise vendor sourcing, and a robust program management strategy.