In the Philippines, lead generation means outsourcing that critical but unpleasant process to a call center. One of the most in-demand services of contact centers is generating leads for companies back in the US who need lead generators to identify sales opportunities for them.
In the old days, back before modern technology made it possible to delegate lead generation to somebody halfway around the globe (like you can do with outsourcing from the Philippines) the salesperson had to do all his or her propsecting themselves. Letting BPOs in the Philippines take care of your lead generation has changed all that.
Companies in the US are thinking a lot more seriously about using lead generation outsourcing in the Philippines because of two reasons:
Firs, these US companies have to cut costs in every way they can to stay competitive in an uncertain global market that changes almost daily. Outsourcing lead generation to call centers in the Philippines at 30%-60% reduction in cost is one way to do that.
Secondly, service providers in the Philippines that do this kind of work are very good at it. The result is that they get paid to put up with all the hassles of lead generation and the sales people back in the US are 'happy campers' because they get a steady supply of good leads and can spend more time closing deals instead of looking for sales prospects.
There might have been a time when it was OK, or even made sense, for sales staff to prospect for their own leads but the 'new economics' and 'new technology' has changed that. It costs a lot to keep a sales person 'in the field' today. Going on an appointment to make a presentation (and hopefully a sale) is one thing but just wandering around picking up business cards and passing out business cards is just too expensive today. A well-trained agent in the Philippines can do it better and cheaper.
Also part of the situation today is that it's harder to find decision makers today. They're busier than ever. A salesperson might make a person call several times and never find that decision making person. But an agent working on your lead gen campaign from can chase people a lot easier with his or her fingers on a dial pad than you can drive around town in your car.
Filipino call center agents have proven their ability to do this kind of work. Originally most call center activities consisted of rather passive activities like document transcription, info verification, email support and things such as that which didn't involve much interaction with the customer.
But then businesses discovered that Filipinos had a natural talent in being courteous on the phone and setting up appointments or verifying appointments. Thus began the trend toward using Philippine call centers for lead generation.
Today, if you're a business owner wanting leads for your sales force all you have to do is find an outbound customer acquisition provider that you like and give them the material they need to devise a good presentation for getting the appointment.
Most US companies who do this start out small first, with perhaps 3-5 agents generating leads. If that small test batch proves worthwhile, then they'll 'ramp up' to more agents from their lead generation company in the Philippines.
Often the caller or listener in the US wouldn't even suspect that he or she is talking to a Filipino in the Philippines. I experience it on a daily basis at our call center.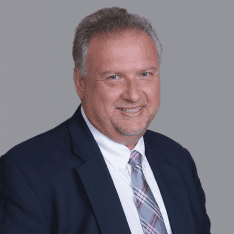 Co-CEO & CCO
US: 866-201-3370
AU: 1800-370-551
UK: 808-178-0977
j.maczynski@piton-global.com
Are you looking for an onshore, nearhsore, or offshore outsourcing solution? Don't know where to start? I am always happy to help.
Let's chat!
Best,
John.
Success in outsourcing isn't a matter of chance, but rather the result of a meticulously defined process, a formula that Fortune 500 companies have diligently honed over time. This rigor is a significant factor in the rarity of failures within these industry titans' outsourced programs.
Having spent over two decades partnering with and delivering Business Process Outsourcing (BPO) solutions to Fortune 500 clients, John possesses an in-depth understanding of this intricate process. His comprehensive approach incorporates an exhaustive assessment of outsourcing requirements, precise vendor sourcing, and a robust program management strategy.