What are the best training methods for call center agents?
Personalized Training
Using Real-life Scenarios
Games and Peer Training
Online and Digital Learning Resources
Recording Calls
Progressive Training
The BPO industry shows no signs of slowing down as numerous Philippine call centers grow in size every year. It is one of the largest job providers in the country, and it has become an essential element in the operations and services of various businesses.
Call center agents are at the forefront of this industry, mainly because their skills in communication allow them to assist various clients. Furthermore, they enable businesses to run smoothly. Training is a crucial part of the Philippine call center industry because it is important that agents cultivate the required skills in order for them to perform well.
If you are wondering what training methods work best, read on.
Personalized training
When it comes to training new call center agents, it is important to know more about their background in order to create a method that's more personalized. This would help you gauge the amount of training that is needed and see what are the things that your team would need to learn.
Essentially, this would lead to a cost and time-efficient training program that's tailor-made from the ground up.  This will result in more skilled agents as the time goes by.
Use Real-life scenarios
Philippine call center agents regularly interact with a wide variety of clients on a daily basis. This means one of the most effective training methods you can do is to create real-life scenarios that trainees might encounter while they're working. For example, you can simulate a client that is looking for information about a BPO in Cebu. However, to make it more challenging, make it so that the client is in an irate mood. These types of scenarios help give trainees an idea of how different clients would act. This way, they would know how to respond properly and find solutions to different questions and inquiries.
Use games and peer training
One of the most effective ways you can teach and demonstrate the different skills and knowledge required to become an effective Philippine call center agent is by using games that are fun and interactive. This helps remove the pressure and seriousness of training. It lightens up the mood so that the trainees would be more comfortable with their environment. Some of these games can be done by a team or by just one person, with the main goal of applying various work skills.
Peer training is also an effective method of learning. Here, trainees are taught by more experienced agents and see first-hand how things are being done at work. This would help them get on their feet much faster, and become more comfortable with their work environment as they would be able to socialize and interact with their peers.
Give them access to learning resources
Trainees not only require hands-on training when they work. They also need learning resources that they can access during their free time. This helps them have a more flexible training schedule, and practice their new skills and knowledge on the fly.
These learning resources can be in the form of books and digital media, such as PDF Files and videos. The best part about these resources is that they would be able to access them anytime, which can help them develop and refine their skills.
Let trainees record their calls
Call center agents must have a mode of delivery that is calm, cooperative, and encouraging. The best way to refine their delivery of speech is by recording their calls. This would help them see the things that they need to improve, such as their language and tone. This is an effective method that is used by athletes, actors, and musicians as a way of practicing and refining their performances that's also applicable to Philippine call center agents.
Practice progressive training
One of the best ways your trainees and employees can become better call center agents is by giving them supplementary training sessions even after their initial training has already been accomplished. New practices and skills are being introduced into the workplace which helps make some routines and tasks much more efficient. Having a progressive and forward-thinking workplace would do a lot of wonders, and ensure that your business would go well.
Key Takeaway
The Philippine call center is a workplace that is very active and busy. Training for this industry is an undertaking that requires a lot of time and effort. By implementing these effective training methods, you are guaranteed that your call center agents would be the best at what they do.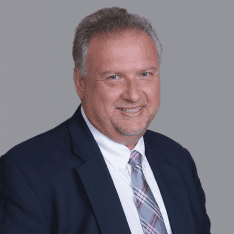 Co-CEO & CCO
US: 866-201-3370
AU: 1800-370-551
UK: 808-178-0977
j.maczynski@piton-global.com
Are you looking for an onshore, nearhsore, or offshore outsourcing solution? Don't know where to start? I am always happy to help.
Let's chat!
Best,
John.
Success in outsourcing isn't a matter of chance, but rather the result of a meticulously defined process, a formula that Fortune 500 companies have diligently honed over time. This rigor is a significant factor in the rarity of failures within these industry titans' outsourced programs.
Having spent over two decades partnering with and delivering Business Process Outsourcing (BPO) solutions to Fortune 500 clients, John possesses an in-depth understanding of this intricate process. His comprehensive approach incorporates an exhaustive assessment of outsourcing requirements, precise vendor sourcing, and a robust program management strategy.