How Call Center Services in the Philippines Can Expand Your Business
How can call center services in the Philippines help expand your business?
Improves your customer service
Establishes your telemarketing platform
Increases your reach
Provides you with company support
Creates more jobs
Call center services in the Philippines has grown to be one of the most profitable and lucrative industries in the country. Presently, the biggest cities within Metro Manila have several call centers operating daily. Some of these include call centers in Makati and BGC. These call center services in the Philippines have also helped these businesses run better and even expand some of their operations.
With the ability to develop and expand your business' potential, call centers are an invaluable element in the business world. With that in mind, here is how call center services in the Philippines can help expand your business:
Improves customer service
Customer service is an integral part of a business because building customer trust is essential in providing quality output and improving your reputation in the industry.
Businesses that serve a large number of clients on a regular basis can make use of a call center to ease the load of their operations. This allows them to focus on other important parts of their business. Good customer service builds loyal customers and strengthens your business. Feedback from your customers is valuable because it can give you pointers and advice on what you can do to improve your branding. These valuable insights help create stronger marketing and expansion options for your business.
Establishes a telemarketing platform
With the variety of technology available today, there are now numerous ways to promote your business. You can promote your business through the use of social media, print and television advertisements, and through email. While all of these platforms work very well in promoting your business, telemarketing is still one of the best methods of outreach. In fact, this is one of the strongest elements of call center services in the Philippines.
The reason for this is that telemarketing has a more human and personal element that would help build customer trust and brand loyalty faster over a period of time. A good telemarketing call can generate the best results and give you more sales for your products and services.
Increases your reach
Call centers are staffed with agents that value quality service. These are employees who are committed to your business. A collection of dedicated agents can help you reach more customers at any given time. For instance, agents that field around 1,000 calls a month would help secure a high number of leads that would be able to generate more revenue for your business. You would also be able to find more partnerships with other companies, giving you more opportunities to grow your business in the local or international setting.
Improves Transactions
Call center services in the Philippines improve your capacity to deliver quality customer service. Finances are one of the most important elements in business, as the revenue helps keep the business active and afloat. There are many types of transactions that are being done every day, from payroll accounts, business purchases, and other banking inquiries. Through call center services, you would be able to keep all your transactions in check and with ease.
Expansion means more jobs
As your business grows, so does your operational staff. The best thing about having call center services from the Philippines is that expanding your business would bring about more job openings that would help make the competitive job market much easier to navigate.
Key Takeaway
Amidst the expanding job market and a growing economy, call centers remain at the forefront of this growth. Communication is a fundamental part of having a good business and call center services can help keep your business running at its best capacity.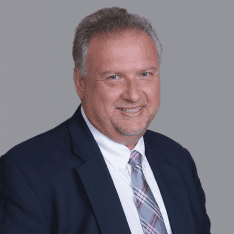 Co-CEO & CCO
US: 866-201-3370
AU: 1800-370-551
UK: 808-178-0977
j.maczynski@piton-global.com
Are you looking for an onshore, nearhsore, or offshore outsourcing solution? Don't know where to start? I am always happy to help.
Let's chat!
Best,
John.
Success in outsourcing isn't a matter of chance, but rather the result of a meticulously defined process, a formula that Fortune 500 companies have diligently honed over time. This rigor is a significant factor in the rarity of failures within these industry titans' outsourced programs.
Having spent over two decades partnering with and delivering Business Process Outsourcing (BPO) solutions to Fortune 500 clients, John possesses an in-depth understanding of this intricate process. His comprehensive approach incorporates an exhaustive assessment of outsourcing requirements, precise vendor sourcing, and a robust program management strategy.