Technical Support Outsourcing in the Philippines: Elevating IT Services Globally  
The Philippines has been a frontrunner in the outsourcing industry for years, and its foray into technical support has further solidified its reputation as a global leader. Technical support outsourcing in the Philippines combines the country's renowned customer service with in-depth technical expertise, offering businesses around the world a way to enhance their IT services efficiently and effectively.
BPO companies have meticulously cultivated a workforce that excels in providing technical support. With a strong educational emphasis on STEM fields, the nation produces a steady stream of graduates equipped with the knowledge and skills required to handle complex technical queries. When this technical acumen is paired with the innate customer service orientation of Filipino workers, the result is a technical support experience that is both competent and user-friendly.
The ability to provide technical support across various channels and technologies is a standout feature of the Philippine BPO sector. From software troubleshooting and network management to hardware diagnostics and cloud support, Philippine-based outsourcing firms have the capability to cover the entire spectrum of technical support needs. They are adept at customizing their services to cater to the specific requirements of different industries, whether it's healthcare, finance, telecommunications, or e-commerce.
Cost-effectiveness is one of the key reasons companies opt to outsource technical support to the Philippines. The cost of operations is significantly lower in the country, allowing international businesses to save on expenses without sacrificing quality. This financial advantage is coupled with operational efficiency, as Philippine BPOs are known for their streamlined processes and adherence to global IT standards.
The technological infrastructure in the Philippines is primed for delivering high-quality technical support services. Investment in up-to-date hardware and software, high-speed internet connectivity, and robust data security measures ensures that technical support operations are reliable and secure. The adoption of emerging technologies such as AI and machine learning further enhances the capacity of these firms to provide sophisticated support services.
BPOs are also recognized for their flexibility and adaptability, essential traits in the fast-paced world of technology. As tech products and services evolve, so do the technical support needs of businesses. Philippine outsourcing companies are quick to adapt, continually updating their knowledge bases and training their staff on the latest technological advancements to ensure they can address emerging issues promptly and effectively.
The government of the Philippines has played a supportive role in the development of the technical support outsourcing sector. Through initiatives aimed at boosting the BPO industry, such as tax incentives for technology investments and programs for skills development, the government has helped create a thriving environment for BPOs to grow and succeed.
Furthermore, the cultural compatibility of the Filipino workforce with Western business practices makes communication smoother and more effective. English proficiency is high, and the understanding of Western customer service etiquette means that Filipino technical support representatives can deliver service that feels familiar and comfortable to end-users.
As businesses increasingly rely on technology to operate, the demand for reliable technical support continues to rise. The Philippines, with its combination of skilled technical professionals, cost advantages, robust infrastructure, and supportive government policies, is well-positioned to meet this demand. The country's BPO firms are not just service providers; they are partners in progress, driving the success of global businesses through outstanding technical support services.
Technical support outsourcing in the Philippines is a testament to the country's ability to deliver superior IT service solutions on a global scale. With its strategic approach to combining technical savvy with exceptional customer service, the country is poised to remain a top destination for technical support outsourcing, contributing to the seamless operation and growth of businesses worldwide.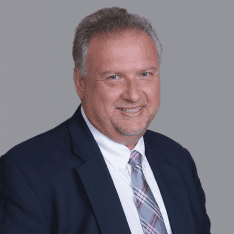 Co-CEO & CCO
US: 866-201-3370
AU: 1800-370-551
UK: 808-178-0977
j.maczynski@piton-global.com
Are you looking for an onshore, nearhsore, or offshore outsourcing solution? Don't know where to start? I am always happy to help.
Let's chat!
Best Regards,
John
Success in outsourcing isn't a matter of chance, but rather the result of a meticulously defined process, a formula that Fortune 500 companies have diligently honed over time. This rigor is a significant factor in the rarity of failures within these industry titans' outsourced programs.
Having spent over two decades partnering with and delivering Business Process Outsourcing (BPO) solutions to Fortune 500 clients, John possesses an in-depth understanding of this intricate process. His comprehensive approach incorporates an exhaustive assessment of outsourcing requirements, precise vendor sourcing, and a robust program management strategy.