The call center industry in the Philippines has become a benchmark for excellence in customer communication on a global scale. By harmonizing a skilled workforce, cultural alignment, and innovative technology, Philippine call centers are delivering services that go beyond traditional expectations, solidifying their status as essential components of international business strategies. This industry's rise to prominence is marked by its ability to provide high-quality, efficient, and empathetic customer service that fosters trust and reliability.
The success of offshore call centers is deeply rooted in the country's educational system, which emphasizes English language proficiency and places a strong focus on service-oriented skills. The workforce emerges as a pool of talented individuals who are not only linguistically capable but also attuned to the subtleties of customer service. Their proficiency in English and their familiarity with Western culture allow them to engage in natural and effective communication with customers from diverse backgrounds, leading to increased satisfaction and loyalty.
Contactl centers offer a comprehensive suite of services that encapsulate customer care, technical support, sales, and more. They handle an array of customer service functions with a level of sophistication and dedication that is unrivaled. The adaptability of these centers to various industries, from technology and finance to healthcare and retail, demonstrates their versatility and commitment to meeting the diverse needs of their clientele.
Cost efficiency is a compelling advantage for businesses outsourcing to the Philippines. The strategic location of the country allows for operational costs that are substantially lower than in many Western nations, without compromising the quality of service. This cost-effectiveness, combined with a high level of professionalism, makes Philippine call centers an attractive proposition for businesses seeking to maximize their investments in customer service.
The technological infrastructure of Philippine BPOs is at the forefront of industry trends. With advancements in telecommunications and the integration of digital solutions like CRM systems, cloud computing, and AI-driven tools, these centers are equipped to handle high volumes of calls and digital interactions with efficiency and precision. The adoption of omnichannel strategies ensures a seamless customer experience across voice, email, chat, and social media platforms.
Government support has been a catalyst in the development of the call center sector in the Philippines. Strategic initiatives, such as the establishment of economic zones, educational training programs, and investment in IT infrastructure, have created a conducive environment for the growth of outsourced operations. Furthermore, a focus on upholding international standards of data security and privacy has made the Philippines a trusted outsourcing destination.
The resilience and flexibility exhibited by call centers in the Philippines, especially in the face of global disruptions, underscore the industry's robustness. Quick adaptation to remote work setups and the maintenance of high service levels during crises reflect the sector's preparedness and reliability. Such agility not only strengthens the confidence of global partners but also positions contact centers as a dependable extension of their operations.
As customer service continues to evolve into a more complex and integral part of business success, the future looks bright for call centers in the Philippines. They are expected to sustain their growth trajectory by continuing to invest in their people, processes, and technology, ensuring that they remain at the cutting edge of customer service.
The call center sector in the Philippines stands as a testament to the country's commitment to setting a global standard in customer communication. With a unique combination of cost efficiency, skilled labor, technological innovation, and government support, BPOs in the country are poised to maintain their position as a leading force in the global BPO landscape.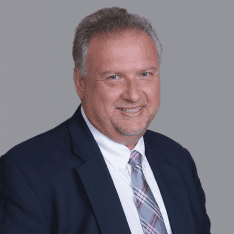 Co-CEO & CCO
US: 866-201-3370
AU: 1800-370-551
UK: 808-178-0977
j.maczynski@piton-global.com
Are you looking for an onshore, nearhsore, or offshore outsourcing solution? Don't know where to start? I am always happy to help.
Let's chat!
Best Regards,
John
Success in outsourcing isn't a matter of chance, but rather the result of a meticulously defined process, a formula that Fortune 500 companies have diligently honed over time. This rigor is a significant factor in the rarity of failures within these industry titans' outsourced programs.
Having spent over two decades partnering with and delivering Business Process Outsourcing (BPO) solutions to Fortune 500 clients, John possesses an in-depth understanding of this intricate process. His comprehensive approach incorporates an exhaustive assessment of outsourcing requirements, precise vendor sourcing, and a robust program management strategy.