By taking advantage of the BPO sector in the country, companies are able to make their businesses available to customers 24 hours a day every day of the week.
BPO companies in the country can enhance customer interactions and make communications more efficient. Outsourcing firms allow clients to connect and serve customers nationwide and reach a wider untapped market.
Offshore inbound call centers in the Philippines are different types of customer interaction and communication services designed to help companies reinforce their marketing strategies. Together with the client, these providers aim to ensure agents deliver customer satisfaction and achieve positive and potentially profitable results in every call.
Highly Equipped BPO Providers
To provide high-quality services, offshore inbound call centers in the Philippines equip their inbound call centers with up-to-date, reliable and secure software applications, telephony systems such as digital phone switches, Internet connection and other necessary technologies.
They are fully equipped with back-up technologies in case of power outages or any other unexpected incidents that can affect quality delivery of services. Outsourcing firms also utilize secure technologies to ensure that sensitive data such as a customer's credit card information remains safe.
A professional representative is waiting to answer each call from customers. Offshore companies make great efforts to reduce hold time and average handling time to ensure that there are no abandoned calls.
While answering a call, a representative looks up or enters information into a computer application, which may web-based or PC-based. He or she uses various tools such as product/service description sheets, custom scripts, the client's website or an internal software in order to address the customer's need whether it's a simple question about the price of a product, a rebate request, a hotel reservation, or payment processing.
Capabilities
Their capabilities include: general information, customer care, order taking, catalog sales, literature fulfillment, membership applications, directory assistance, sales, direct response for infomercials, TV and radio commercials and other media, insurance claims, troubleshooting software/hardware products, account registrations, reservations, messaging services and many more. Many contact centers are able to offer multi-lingual support, too.
In order to meet performance metrics, clients and managers look at records of calls. Clients have access to these call records at any time. Call records show the date and time of a call, ring time, hold time, talk time or handling time, including which reps answered the call.
Moreover, agents routinely undergo quality auditing and performance evaluations to assure consistent delivery of quality service and identify areas of improvement.
The Filipino Advantage
In offshore inbound call centers in the Philippines, the ability to speak English well is one of the most important skills that a representative must have. Filipino agents demonstrate a high level of proficiency in the English language and this has been the competitive edge so far.
Local staffs speak English with a neutral accent making it easy for a native English speaker to understand them. Moreover, staffs can easily adopt an American accent. The ability to sound like an American comes natural to many representatives but in addition to this, training programs also teach this skill.
Not only do Filipinos possess the highest level of English language skills among Asian countries but it also has the most Westernized culture, allowing associates to relate easily with Western customers.
To learn more about our industry-specific BPO capabilities please contact us by calling +1-310-844-7805 or by filling out our inquiry form. We look forward to hearing from you.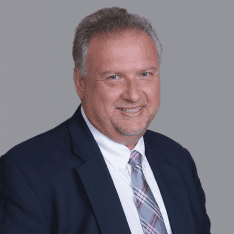 Co-CEO & CCO
US: 866-201-3370
AU: 1800-370-551
UK: 808-178-0977
j.maczynski@piton-global.com
Are you looking for an onshore, nearhsore, or offshore outsourcing solution? Don't know where to start? I am always happy to help.
Let's chat!
Best,
John.
Success in outsourcing isn't a matter of chance, but rather the result of a meticulously defined process, a formula that Fortune 500 companies have diligently honed over time. This rigor is a significant factor in the rarity of failures within these industry titans' outsourced programs.
Having spent over two decades partnering with and delivering Business Process Outsourcing (BPO) solutions to Fortune 500 clients, John possesses an in-depth understanding of this intricate process. His comprehensive approach incorporates an exhaustive assessment of outsourcing requirements, precise vendor sourcing, and a robust program management strategy.