An offshore BPO company operates centralized facilities equipped to receive large volumes of overseas calls. The basic purpose of a BPO call center is to receive incoming calls from customers who are requesting information or support about a specific product or service.
An inbound call centre outsource service providers often feature spacious work-spaces that accommodate anywhere from a dozen to hundreds of workstations. These modern workstations include a computer and a telephone switch system with a headset. Offshore vendors can be independent operations or they can share networks with other call centers.
Almost all major enterprises have contact centers in order to serve their customers. They have an extensive list of international business clients from computer manufacturers and internet service providers to utility companies and travel enterprises. Some businesses even outsource internal functions, like corporate help desks.
Many big corporations prefer an efficient and centralized approach to customer interaction and customer care in order to make contact center operations more efficient in addition to reducing costs. Large firms are capable of handling large call volumes and a wide range of customer support demands, all in one facility.
Structure
The main structure consists of agents grouped into teams and managed by supervisors and operations managers. IT support staff is also part of the workforce as well as teams of quality assurance officers.
Typically, there are multiple levels in the support system in order to make call handling more efficient. The first tier comprise of reps whose task is similar to an operator. They provide basic customer care functions and direct customers to the department that can best handle their inquiries or issues.
The second tier receives the calls from the first tier associates. Tier 2 associates are the ones who resolve most of the issues and if an issue is not resolved in this level, tier 2 reps then forward the calls to the third tier, which are often comprised of engineers, developers, and other highly technical staff.
Workforce Management
Inbound call centre outsource service providers utilize various methods and technologies in order to monitor and measure an agent's activity on the work floor and his or her job performance. Close monitoring and regular quality auditing of contact center reps are essential functions in order to determine if the staff is knowledgeable on the client's product or service and if he or she is effective in delivering quality customer service.
Besides quality monitoring, outsourcing firms also focuses on queue management and reporting, which can be real time or historical.
They make use of certain technologies to gather specific information regarding calls and workforce such as how many reps are logged in, how many representatives are waiting or available to answer calls, and how many are finishing up their calls.
They also monitor the average duration of calls, the longest time a staff was on stand by for a call and the longest time a caller had to wait in queue. They also look at the number of calls on hold or in queue, the number of calls answered, and the number of abandoned or missed calls, the average response time along and many other such data.
Inbound call centre outsource service providers also use workforce management applications or software to create work schedules of representatives and ensure adequate staffing during the busiest times of the day, which for outsourcing firms is during the graveyard shift when it is business hours in the United States.
To learn more about our industry-specific BPO capabilities please contact us by calling +1-310-844-7805 or by filling out our inquiry form. We look forward to hearing from you.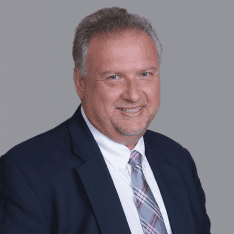 Co-CEO & CCO
US: 866-201-3370
AU: 1800-370-551
UK: 808-178-0977
j.maczynski@piton-global.com
Are you looking for an onshore, nearhsore, or offshore outsourcing solution? Don't know where to start? I am always happy to help.
Let's chat!
Best,
John.
Success in outsourcing isn't a matter of chance, but rather the result of a meticulously defined process, a formula that Fortune 500 companies have diligently honed over time. This rigor is a significant factor in the rarity of failures within these industry titans' outsourced programs.
Having spent over two decades partnering with and delivering Business Process Outsourcing (BPO) solutions to Fortune 500 clients, John possesses an in-depth understanding of this intricate process. His comprehensive approach incorporates an exhaustive assessment of outsourcing requirements, precise vendor sourcing, and a robust program management strategy.