The Philippines, an archipelago of over 7,000 islands in Southeast Asia, has steadily carved out its niche in the global outsourcing landscape. But, contrary to dated notions, its prowess extends far beyond the confines of standard customer support. The country has transformed itself into a haven for a plethora of services, marking its significant footprint in several other aspects of business process outsourcing (BPO).
Historically, the country secured its position as the go-to destination for voice-based services. Its edge came from a combination of factors: a vast pool of English-speaking individuals, a rich cultural affinity with the West, and competitive cost structures. These factors made the Philippines almost synonymous with call centers. However, over the years, the tapestry of services it offers has evolved and expanded exponentially.
In today's digital age, Filipino professionals are engaged in an impressive array of tasks, ranging from finance and accounting, human resources, IT, and software development, to even high-end consultancy services. Each of these domains requires intricate expertise, precision, and consistent performance — attributes that the Filipino workforce has been exhibiting with aplomb.
One noteworthy transformation is the rise in knowledge process outsourcing (KPO) within the country. Unlike BPO, which often involves more general tasks, KPO delves deep into specialized operations. It's here that the Philippines is making remarkable strides, offering services such as investment research, business analytics, legal processes, and more. The shift to KPO signifies a move towards higher-value tasks, indicative of the country's progressive approach to evolving its outsourcing capabilities.
Another area where the Southeast Asian BPO superpower has broadened its horizon is IT and software development. With technology being the cornerstone of almost every global business today, Filipino IT professionals have upped their game. Whether it's developing intricate software applications, managing global IT infrastructures, or even cybersecurity, the country has built significant competencies.
The rise of the gig economy and remote work, especially during the pandemic era, has further solidified the Philippines' position. It's not just large corporations that tap into Filipino expertise anymore. Small businesses, startups, and even individual entrepreneurs find immense value in collaborating with Filipino professionals for a wide array of tasks.
Now, what drives this continuous evolution? The answer lies in the country's commitment to education and skill development. The Philippine government, along with private entities, has made considerable investments in upskilling its youth, aligning educational curricula with global industry demands, and fostering an environment conducive to learning and innovation.
Furthermore, the spirit of 'Bayanihan' or communal unity is a defining trait of Filipino culture. This spirit is evident in their collaborative approach to work, where success is often seen as a collective effort, ensuring that outsourced projects are treated with the same respect and dedication as local ones.
However, this is not to say that customer support has diminished in importance. On the contrary, the nation continues to excel in this domain, with Filipino agents renowned for their empathy, patience, and ability to connect with customers from diverse cultural backgrounds. The difference now is that this is just one feather in a cap filled with many.
The Philippines' foray into the vast world of outsourcing is a testament to its adaptability, ambition, and continuous drive for excellence. It's a nation that has understood the dynamism of the global business ecosystem and has pivoted brilliantly, ensuring it remains not just relevant, but a preferred partner for businesses across the world.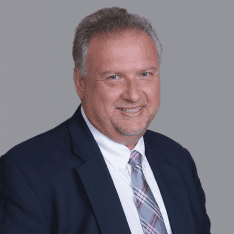 Co-CEO & CCO
US: 866-201-3370
AU: 1800-370-551
UK: 808-178-0977
j.maczynski@piton-global.com
Are you looking for an onshore, nearhsore, or offshore outsourcing solution? Don't know where to start? I am always happy to help.
Let's chat!
Best Regards,
John
Success in outsourcing isn't a matter of chance, but rather the result of a meticulously defined process, a formula that Fortune 500 companies have diligently honed over time. This rigor is a significant factor in the rarity of failures within these industry titans' outsourced programs.
Having spent over two decades partnering with and delivering Business Process Outsourcing (BPO) solutions to Fortune 500 clients, John possesses an in-depth understanding of this intricate process. His comprehensive approach incorporates an exhaustive assessment of outsourcing requirements, precise vendor sourcing, and a robust program management strategy.