BPO Philippines: Powering the Front- and Back-Office of Global Enterprises
In today's age of digital transformation and global connectivity, the face and dynamics of business operations are undergoing monumental shifts. The Philippines, once a mere speck on the global BPO map, has now emerged as an epicenter, driving both front-office and back-office functions of several global behemoths.
When the word "outsourcing" surfaces, many instantly picture call centers buzzing with life, echoing with myriad accents from all over the world. However, the Philippines' BPO sector has transcended that rudimentary image, stepping into diverse avenues and complexities of global enterprise operations.
In the front-office realm, Filipino BPO firms deliver beyond just answering calls. They're the first line of contact representing global brands, handling customer service inquiries, technical support dilemmas, sales queries, and more. Their inherent cultural affinity to Western values, combined with impeccable English language skills, makes them an ideal bridge, connecting brands from the US, UK, Australia, and more to their vast clientele. This synergy is not merely transactional. It embodies genuine understanding, empathy, and the intent to deliver top-tier customer experiences.
But the Philippines' contributions stretch far beyond the front lines. The back office, often viewed as the backbone of an enterprise, sees an extensive infusion of Filipino expertise. Whether it's accounting, data analytics, human resources, IT solutions, legal processing, or other critical functions, Filipino professionals demonstrate unmatched diligence, precision, and commitment. Their role is paramount in ensuring that global operations, no matter how dispersed, function as a cohesive, well-oiled machine.
Such breadth of services was only achievable through rigorous upskilling and educational initiatives. The BPO workforce, known for its adaptability and eagerness to learn, has consistently upped its game. Regular training, internationally recognized certifications, and exposure to the latest industry-specific tools have transformed them into experts in their respective domains.
Initially, many companies turned their gaze towards the Philippines lured by the promise of cost savings. Today, while cost-effectiveness remains a significant advantage, it's no longer the sole driver. Companies are seeking value — and the country delivers. Offering a harmonious blend of talent, cultural compatibility, state-of-the-art infrastructure, and an unwavering commitment to excellence, it's a nation that's redefining the very ethos of outsourcing.
With the global business landscape in constant flux, the need for agility and adaptability has never been more pronounced. Global corporations are perpetually on the lookout for partners, not just service providers, who can align with their vision, anticipate challenges, and collaborate on innovative solutions. The BPO powerhouse nation, with its forward-thinking outsourcing ecosystem, is uniquely positioned to fulfill this role.
The future trajectory of the country in the BPO arena looks promising. As technology continues to evolve, bringing with it a plethora of opportunities and challenges, the nation stands poised to harness its potential. With a focus on continuous improvement, upskilling, and forging meaningful partnerships, the Philippines is not just supporting global enterprises; it's catalyzing their evolution.
As the boundaries of what constitutes business process outsourcing expand and blur, the Philippines stands at the forefront — not just as a service hub but as a strategic partner for global businesses, shaping the future of operations and customer experiences.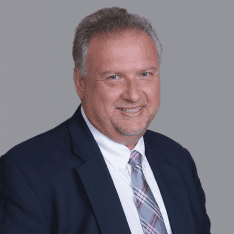 Co-CEO & CCO
US: 866-201-3370
AU: 1800-370-551
UK: 808-178-0977
j.maczynski@piton-global.com
Are you looking for an onshore, nearhsore, or offshore outsourcing solution? Don't know where to start? I am always happy to help.
Let's chat!
Best Regards,
John
Success in outsourcing isn't a matter of chance, but rather the result of a meticulously defined process, a formula that Fortune 500 companies have diligently honed over time. This rigor is a significant factor in the rarity of failures within these industry titans' outsourced programs.
Having spent over two decades partnering with and delivering Business Process Outsourcing (BPO) solutions to Fortune 500 clients, John possesses an in-depth understanding of this intricate process. His comprehensive approach incorporates an exhaustive assessment of outsourcing requirements, precise vendor sourcing, and a robust program management strategy.