Back-office Outsourcing Philippines: An Unseen Powerhouse Behind Global Success Stories
When the Philippines is mentioned in a business context, it often conjures images of bustling call centres with agents attending to customer queries. Yet, beneath this prevalent image, there lies an intricate and vast web of back-office operations, diligently keeping the wheels of global enterprises turning. The Philippines' back-office outsourcing sector is, indeed, an unseen powerhouse that has been instrumental in shaping success stories across the world.
Back-office processes may not be at the forefront of a company's public image, but they are undoubtedly the backbone of an organization. Tasks such as data entry, finance and accounting, human resources, procurement, and many more are essential cogs in a smoothly functioning machine. The meticulousness, precision, and consistency required for these tasks are found in abundance in the local workforce.
But why the Philippines? A combination of factors places the country at an advantageous position. To start, the nation boasts a high literacy rate, with numerous educational institutions emphasizing business administration, accounting, and related fields. The resultant workforce is not only well-versed in the theoretical aspects of business operations but is also adaptable to diverse corporate cultures and practices.
The English proficiency of the Filipino workforce is a significant boon. Given that English is a primary medium of instruction in schools and is one of the official languages of the country, communication barriers are minimal. This fluency ensures seamless integration with international firms, where English often serves as the lingua franca.
In addition to these tangible skills, Filipino professionals bring forth a set of soft skills that are equally vital for back-office tasks. Their innate sense of diligence, attention to detail, and strong work ethic mean tasks are handled with utmost care and dedication. Moreover, their cultural predisposition towards collective unity ensures teamwork and collaboration, especially in tasks that require cross-functional coordination.
Cost efficiency, while not the sole driver, remains a significant advantage. Back-office operations can be resource-intensive, and the Philippines provides a solution where quality is maintained, if not enhanced, at a fraction of the cost. This competitive pricing does not stem from a compromise on quality but rather from favorable economic conditions, including lower living costs and supportive governmental policies.
Speaking of government policies, the local government has been proactive in nurturing and promoting the BPO sector, inclusive of back-office services. From creating Special Economic Zones (SEZ) that offer tax incentives to fostering an environment conducive to foreign investment, the strategic initiatives in place have contributed to the sector's boom.
In the grand scheme of things, back-office outsourcing to the Philippines is more than a mere transactional relationship. It's a partnership where businesses gain access to a pool of talented professionals dedicated to ensuring operational excellence.
While the limelight often shines on the customer-facing roles in the BPO industry in the Philippines, the back-office operations silently, yet significantly, drive impact. It's this quiet efficiency and unwavering commitment that make the nation's back-office outsourcing an essential pillar in the global business ecosystem.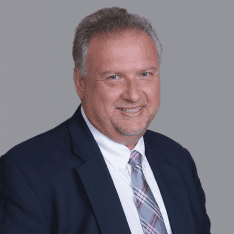 Co-CEO & CCO
US: 866-201-3370
AU: 1800-370-551
UK: 808-178-0977
j.maczynski@piton-global.com
Are you looking for an onshore, nearhsore, or offshore outsourcing solution? Don't know where to start? I am always happy to help.
Let's chat!
Best Regards,
John
Success in outsourcing isn't a matter of chance, but rather the result of a meticulously defined process, a formula that Fortune 500 companies have diligently honed over time. This rigor is a significant factor in the rarity of failures within these industry titans' outsourced programs.
Having spent over two decades partnering with and delivering Business Process Outsourcing (BPO) solutions to Fortune 500 clients, John possesses an in-depth understanding of this intricate process. His comprehensive approach incorporates an exhaustive assessment of outsourcing requirements, precise vendor sourcing, and a robust program management strategy.