Just as there is a wide range of technology companies with diverse products and solutions, so is there an extensive line of offshore tech support solutions, each with its own focus and specialties. These tech support vendors help clients increase response rates to customers, increase customer satisfaction, and reduce operating costs while maintaining quality service.
Why Global Enterprises Choose BPO Companies in the PH
For many businesses, the country is a natural choice as an offshore partner in technical support having the third largest English-speaking population in the world outside the United States and the UK.
Indeed, the decision of many global companies to choose offshore technical support outsourcing services in the Philippines over the services of other providers has created one of the fastest growing sectors in the country.
Technical support providers are part of the successful business process outsourcing industry that has seen tremendous growth of more than twenty times its initial capacity. Some of the biggest companies that outsource here are leading companies in the technology industry; some included in the Fortune 500 list.
Among the factors that make local BPO firms very attractive include the availability of modern telecommunications infrastructure made affordable due to deregulation driving the costs of bandwidth to very low rates.
The technology of offshore technical support outsourcing services in the Philippines features redundant capabilities in connectivity ensuring the reliability and speed of delivery. In addition to superior technology infrastructure, they also offer first-rate office facilities with the most competitive lease rates.
In addition, the 12-hour time difference between Manila and the West makes these firms ideal for round the clock or after-hours support.
Filipinos are highly educated. All technical support representatives have college education and a large percentage holds college and university degrees. The country has the highest level of English proficiency in the region and ranked fourth in the availability of skilled, knowledge based workforce. For phone-based technical support, the neutral accent of Filipinos is one of the top qualities that set these companies apart from the competition.
Capabilities
These enterprises offer different capabilities from hardware, software or applications support to handling virus and spyware issues, connectivity issues as well as providing product support for computer peripherals and other electronic and digital devices.
Providers make use of various support channels such as phone and web-based tools to include email, chat, and user forums giving customers accessible and convenient technical support.
Support Processes
Service delivery follows a structured process starting with the acknowledgment of the customer's technical issue, identification of the problem and search for the appropriate solution.
In the instance that an entry-level technical support representative is unable to resolve an issue, the next step would be escalation of the issue to higher-level technical support staff for resolution.
The qualities of offshore technical support outsourcing services in the Philippines feature a combination of speed, accuracy and relevancy. The main objective is to provide quick and relevant answers to customer's questions and fix their problems satisfactorily at the shortest time possible.
Representatives employ a consultative customer-centric approach to issue resolution. By striving to maintain the balance between handling time and quality standards, BPO vendors effectively lower costs, increase customer satisfaction and loyalty and boost the company's profitability.
To learn more about our industry-specific BPO capabilities please contact us by calling +1-310-844-7805 or by filling out our inquiry form. We look forward to hearing from you.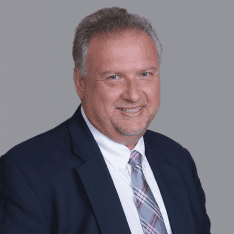 Co-CEO & CCO
US: 866-201-3370
AU: 1800-370-551
UK: 808-178-0977
j.maczynski@piton-global.com
Are you looking for an onshore, nearhsore, or offshore outsourcing solution? Don't know where to start? I am always happy to help.
Let's chat!
Best,
John.
Success in outsourcing isn't a matter of chance, but rather the result of a meticulously defined process, a formula that Fortune 500 companies have diligently honed over time. This rigor is a significant factor in the rarity of failures within these industry titans' outsourced programs.
Having spent over two decades partnering with and delivering Business Process Outsourcing (BPO) solutions to Fortune 500 clients, John possesses an in-depth understanding of this intricate process. His comprehensive approach incorporates an exhaustive assessment of outsourcing requirements, precise vendor sourcing, and a robust program management strategy.