Outsourcing Services India: A Pinnacle of Operational Excellence and Cost Efficiency
In today's interconnected world, businesses are continually seeking operational efficiency, scalability, and cost-effectiveness. India has become synonymous with these attributes in the realm of outsourcing services. A harmonious blend of a skilled workforce, technological infrastructure, and an adaptive regulatory environment has transformed the nation into a global outsourcing powerhouse.
From the days of traditional BPO (Business Process Outsourcing) to the current age of KPO (Knowledge Process Outsourcing), LPO (Legal Process Outsourcing), and IT services, India has continuously evolved and adapted to meet global business demands. The foundation of this growth lies in the nation's abundant talent pool. Every year, the country produces a vast number of graduates across various disciplines, imbued with both technical and soft skills, ready to take on global challenges. This ensures that outsourcing firms based here can cater to a diverse array of sectors, from healthcare and finance to entertainment and technology.
The prominence of India in the outsourcing landscape isn't solely due to manpower. The country's IT infrastructure is top-notch, with cities like Bangalore, Hyderabad, and Pune emerging as global IT hubs. High-speed internet connectivity, state-of-the-art facilities, and continual investment in technology upgrades ensure that services offered are on par with global standards.
Cost-efficiency remains one of the principal drivers for businesses seeking outsourcing services in India. Without compromising quality, companies can achieve substantial savings, allowing for a higher return on investment. But it's not just about the monetary aspect. The time zone difference between India and Western countries provides an almost 24/7 operational window, ensuring that businesses remain responsive around the clock.
Ensuring the security and confidentiality of client data is paramount. Recognizing this critical aspect, Indian outsourcing firms employ stringent data protection measures. Compliance with international standards, regular security audits, and embracing the latest encryption methodologies demonstrate India's commitment to preserving client trust.
The collaborative spirit is another hallmark of its outsourcing services. Firms here don't view their clients merely as business entities but as partners. There's a shared sense of purpose, with both parties working synergistically towards mutual growth. This collaborative ethos extends beyond business interactions; cultural exchanges and mutual respect have deepened the roots of many partnerships, fostering an environment of trust and understanding.
Support from the government also plays a crucial role. Recognizing the potential of the outsourcing industry, there have been consistent efforts to streamline business processes, offer tax incentives, and create Special Economic Zones (SEZs) dedicated to IT and outsourcing services. Such initiatives have further solidified India's position on the global stage.
India's ascendancy in the world of outsourcing isn't by accident. It's the result of decades of consistent growth, adaptation, and a relentless drive to offer the best to the world. Businesses looking for a reliable, cost-effective, and innovative outsourcing partner will find India not just a destination but a partner in their journey toward success.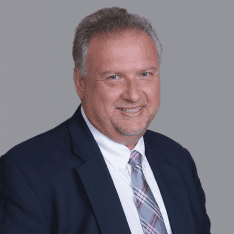 Co-CEO & CCO
US: 866-201-3370
AU: 1800-370-551
UK: 808-178-0977
j.maczynski@piton-global.com
Are you looking for an onshore, nearhsore, or offshore outsourcing solution? Don't know where to start? I am always happy to help.
Let's chat!
Best Regards,
John
Success in outsourcing isn't a matter of chance, but rather the result of a meticulously defined process, a formula that Fortune 500 companies have diligently honed over time. This rigor is a significant factor in the rarity of failures within these industry titans' outsourced programs.
Having spent over two decades partnering with and delivering Business Process Outsourcing (BPO) solutions to Fortune 500 clients, John possesses an in-depth understanding of this intricate process. His comprehensive approach incorporates an exhaustive assessment of outsourcing requirements, precise vendor sourcing, and a robust program management strategy.