Businesses outsource technical support to offshore companies to take advantage of the various flexible service models that they offer. These models are adequate for both short-term test runs and total long-term solutions.
With end-to-end outsourcing, the client can maximize the breadth of experience and expertise of offshore technical support outsourcing vendors in the Philippines and all the benefits of offshoring.
End-to-End Outsourcing
The full suite of solutions offered by BPO vendors cover everything from staff recruitment to daily operations management and process improvement, with initiatives designed to meet client time-frames and other service and performance requirements, all at very optimal costs.
Moreover, with these firms as an outsourcing partner, you can have the confidence of working with a highly capable service provider trusted by some of the leading technology companies in the world. These vendors offer complete and integrated technical support solutions aimed to improve customer satisfaction and customer loyalty and thereby increase sales and build revenue.
Companies have an option to implement a short trial campaign first. During this period, they will be able to evaluate the service and the results generated.
In addition, these enterprises can extend their capabilities to support an in-house operation during peak periods or sudden surge in contact volume. Partial outsourcing of operations helps in reducing the wait time of customers and enhancing service quality.
Companies can also partially outsource a percentage of their tech support operations for bench-marking purposes. In this arrangement, the client will be able to compare the performance of its in-house operations with that of its facility in Manila or anywhere else in the country.
Outsourcing enables small, medium and big businesses to gain access to advanced infrastructure and tools as well as hard-to-find technical skills. In fact, one of the reasons many companies choose Filipino companies over other providers is the abundance of people with technical knowledge in the country. This, along with a high level of English proficiency, and a clear neutral accent are qualities that make these outsourcing enterprises the best choice for outsourcing.
Some of the services that offshore technical support outsourcing vendors in the Philippines are capable of are troubleshooting, set up and configuration, updates and upgrades of technology products and services from computer hardware, software, accessories and digital devices.
Tech support firms operate on a 24-hour basis, giving clients the opportunity to serve customers anytime wherever they may be located. They deliver tech support solutions via:
Phone

E-mail

Fax

Internet

chat

and other web-based

services

Mobile Devices
Tech support vendors utilize their expertise in outsourced contact center and human resource management in the delivery of services.
Their work-forces are comprised of people with admirable problem solving skills coupled with a customer-oriented approach.
Companies that outsource to the PH BPO sector receive the benefits of effective management of their outsourcing needs at significantly reduced labor costs.
Additionally, the services of offshore technical support outsourcing vendors in the Philippines also allow you to quickly acknowledge and resolve issues, hence, increasing customer satisfaction. Other benefits that clients can expect to gain include better focus on core business functions, improved productivity levels, and faster ROI.
To learn more about our industry–specific BPO capabilities please contact us by calling +1-310-844-7805 or by filling out our inquiry form. We look forward to hearing from you.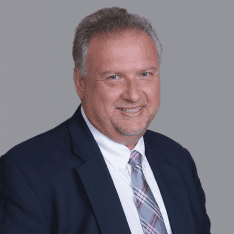 Co-CEO & CCO
US: 866-201-3370
AU: 1800-370-551
UK: 808-178-0977
j.maczynski@piton-global.com
Are you looking for an onshore, nearhsore, or offshore outsourcing solution? Don't know where to start? I am always happy to help.
Let's chat!
Best,
John.
Success in outsourcing isn't a matter of chance, but rather the result of a meticulously defined process, a formula that Fortune 500 companies have diligently honed over time. This rigor is a significant factor in the rarity of failures within these industry titans' outsourced programs.
Having spent over two decades partnering with and delivering Business Process Outsourcing (BPO) solutions to Fortune 500 clients, John possesses an in-depth understanding of this intricate process. His comprehensive approach incorporates an exhaustive assessment of outsourcing requirements, precise vendor sourcing, and a robust program management strategy.