As the borders of global commerce expand and blur, businesses around the world are facing a unique set of challenges. One of the primary hurdles is the ability to communicate seamlessly with a diverse and expansive clientele. Enter India – a nation that's pioneering multilingual back-office outsourcing, breaking language barriers, and positioning itself as the bridge between various global markets.
India, historically known for its rich tapestry of cultures and languages, offers more than just cost-effective solutions when it comes to outsourcing. It presents a linguistic advantage that is hard to rival. Home to over 19,500 languages and dialects, the nation's linguistic diversity is nothing short of astounding. This inherent multilingualism gives India an edge in catering to a global clientele.
Couple this linguistic prowess with the nation's remarkable advancements in technology, and you have a formidable combination. The country has significantly ramped up its technological infrastructure over the last few decades, ensuring that its back-office operations aren't just versatile in language but are also powered by the latest tech tools. This blend ensures operations that are efficient, timely, and precise.
Beyond these tangible assets, what truly sets India apart is its innate cultural sensitivity. Having been the crossroads of various civilizations and cultures for centuries, India understands the delicate nuances that come with diverse cultures. This deep-rooted understanding means that back-office services provided aren't just translations of language but also of sentiment, ethos, and cultural context.
As businesses expand and enter new markets, the need for back-office processes that can adapt and cater to these markets becomes paramount. The back-office isn't just about data entry or customer support anymore; it's about understanding the client's culture, anticipating their needs, and delivering services that resonate on a deeper level. And this is where India's multilingual back-office services shine. They ensure that as businesses grow across continents, language and culture become facilitators rather than impediments.
The integration of sophisticated AI and machine learning tools in India's outsourcing sector further propels its offerings to the next level. These technologies, coupled with human expertise, lead to services that are not only efficient but also predictive, proactive, and personalized.
The country's back-office sector is in constant evolution. Continuous training in emerging languages, understanding new regional nuances, and integrating state-of-the-art technologies are just some of the measures being taken to ensure India remains at the forefront of this industry.
As the global business landscape becomes increasingly interconnected, the demand for multilingual back-office services is set to surge. And with its unique combination of linguistic diversity, technological prowess, and cultural sensitivity, India is poised to lead this change, helping businesses around the world connect, communicate, and conquer.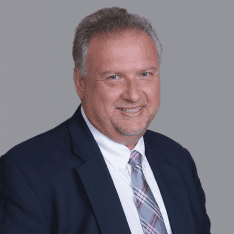 Co-CEO & CCO
US: 866-201-3370
AU: 1800-370-551
UK: 808-178-0977
j.maczynski@piton-global.com
Are you looking for an onshore, nearhsore, or offshore outsourcing solution? Don't know where to start? I am always happy to help.
Let's chat!
Best Regards,
John
Success in outsourcing isn't a matter of chance, but rather the result of a meticulously defined process, a formula that Fortune 500 companies have diligently honed over time. This rigor is a significant factor in the rarity of failures within these industry titans' outsourced programs.
Having spent over two decades partnering with and delivering Business Process Outsourcing (BPO) solutions to Fortune 500 clients, John possesses an in-depth understanding of this intricate process. His comprehensive approach incorporates an exhaustive assessment of outsourcing requirements, precise vendor sourcing, and a robust program management strategy.