Multilingual Back-Office Services Philippines: The Game-Changing Impact of Outsourcing
The Philippines, with its strategic embrace of multilingualism, has become a game-changing locale for outsourcing back-office services. The archipelago's ability to offer services in multiple languages has allowed it to stand out in the global BPO landscape, catering to a diverse international clientele and changing the game in back-office operations.
Outsourcing multilingual back-office services to the Philippines has become a strategic move for global businesses looking to penetrate new markets and maintain a competitive edge. With a workforce proficient in English and other major languages, local BPOs provide a level of communication that is essential for the smooth operation of complex back-office tasks across various regions.
The multilingual capabilities of the Philippine workforce extend beyond just customer interaction. They permeate every aspect of back-office operations, from data entry and management to HR services, financial planning, and accounting. This linguistic versatility ensures that businesses can effectively manage their operations in different linguistic markets without the barrier of language constraints.
The adaptability of services in the country is also enhanced by the cultural intelligence of its workforce. Trained to handle the nuances of cross-cultural communication, Filipino agents can navigate the subtleties of language that automated tools often miss. This human touch is vital in maintaining the clarity and context of communication, especially in back-office functions that require precision and attention to detail.
The impact of outsourcing multilingual back-office services to the Philippines is multifaceted. It provides cost savings by reducing the need for businesses to hire and train in-house teams for multiple language markets. It also enhances efficiency, as outsourcing providers operate on a 24/7 basis, ensuring that the back-office needs of global businesses are continuously met across different time zones.
The use of advanced technologies such as RPA and AI in Philippine BPOs has also streamlined back-office functions, making them more agile and responsive. These technologies complement the multilingual workforce by automating routine tasks, allowing human resources to focus on more strategic, language-specific activities that require human discernment.
Outsourcing to the Southeast Asian BPO powerhouse also ensures that companies have access to a scalable workforce. As businesses grow and their needs evolve, Philippine contact centers can quickly adapt by scaling their operations up or down, providing flexibility that is particularly beneficial in today's rapidly changing business environment.
The strategic location of the country, its favorable economic policies geared towards foreign investment, and the government's support for the BPO sector add to the attractiveness of outsourcing back-office services to the country. These factors create an enabling environment that supports the growth and expansion of multilingual services.
The outsourcing of multilingual back-office services to the Philippines is reshaping the way global businesses operate. It allows for seamless integration into multiple markets, provides cost-effective solutions, and enhances operational efficiency. As local contact centers and BPOs continue to harness the power of technology and the innate multilingual talent of their workforce, they are setting a new standard for back-office services that is both innovative and indispensable for businesses looking to thrive in the international arena.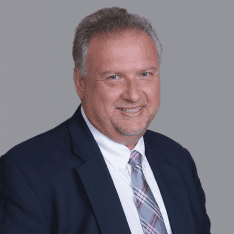 Co-CEO & CCO
US: 866-201-3370
AU: 1800-370-551
UK: 808-178-0977
j.maczynski@piton-global.com
Are you looking for an onshore, nearhsore, or offshore outsourcing solution? Don't know where to start? I am always happy to help.
Let's chat!
Best Regards,
John
Success in outsourcing isn't a matter of chance, but rather the result of a meticulously defined process, a formula that Fortune 500 companies have diligently honed over time. This rigor is a significant factor in the rarity of failures within these industry titans' outsourced programs.
Having spent over two decades partnering with and delivering Business Process Outsourcing (BPO) solutions to Fortune 500 clients, John possesses an in-depth understanding of this intricate process. His comprehensive approach incorporates an exhaustive assessment of outsourcing requirements, precise vendor sourcing, and a robust program management strategy.